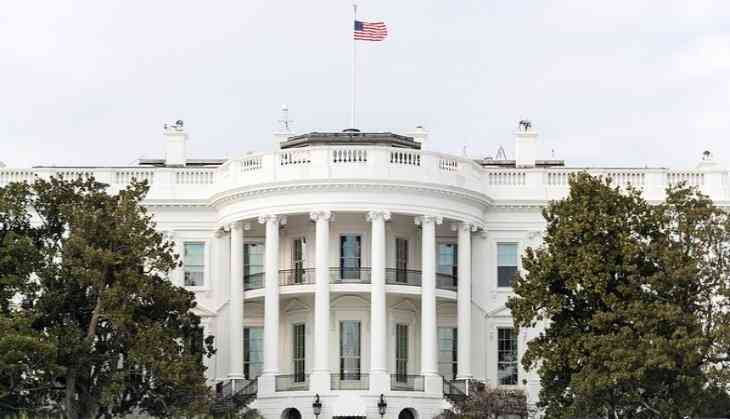 The White House on 17 October termed as "dangerously flawed" a federal court decision to block President Donald Trump's latest travel ban.
A federal court in Hawaii on Tuesday issued a temporary restraining order on Trump's third travel ban, a day before it was set to take effect.
"Today's dangerously flawed district court order undercuts the President's efforts to keep the American people safe and enforce minimum security standards for entry into the United States," the White House said in a statement.
The statement further added that the proposed travel ban was issued after an extensive worldwide security review.
"The Department of Justice will vigorously defend the President's lawful action. The proclamation restricting travel was issued after an extensive worldwide security review by the Secretary of Homeland Security, and following consultation by the President with members of the Cabinet, including the Secretaries of Homeland Security, State, and Defense and the Attorney General," the statement said.
The White House asserted that the travel restrictions are vital to ensure safety of the country.
"The entry restrictions in the proclamation apply to countries based on their inability or unwillingness to share critical information necessary to safely vet applications, as well as a threat assessment related to terrorism, instability, and other grave national security concerns. These restrictions are vital to ensuring that foreign nations comply with the minimum security standards required for the integrity of our immigration system and the security of our Nation," the statement further said.
The White House also exuded confidence that "the Judiciary will ultimately uphold the President's lawful and necessary action and swiftly restore its vital protections for the safety of the American people".
The latest court's order on travel ban is in the series of legal setbacks for the president's immigration agenda.
After courts rejected his earlier attempts to impose sweeping restrictions on refugees and travelers from majority-Muslims countries, Trump in September unveiled a new executive order indefinitely banning travelers from Iran, Libya, Syria, Yemen, Somalia, Chad, and North Korea.
Executive Order 13769, titled Protecting the Nation from Foreign Terrorist Entry into the United States, commonly known as the travel ban, was an executive order issued by Trump.
Immediately, there were numerous protests and legal challenges, with some calling it a "Muslim ban" due to the fact that six of the affected countries had a Muslim majority.
-ANI