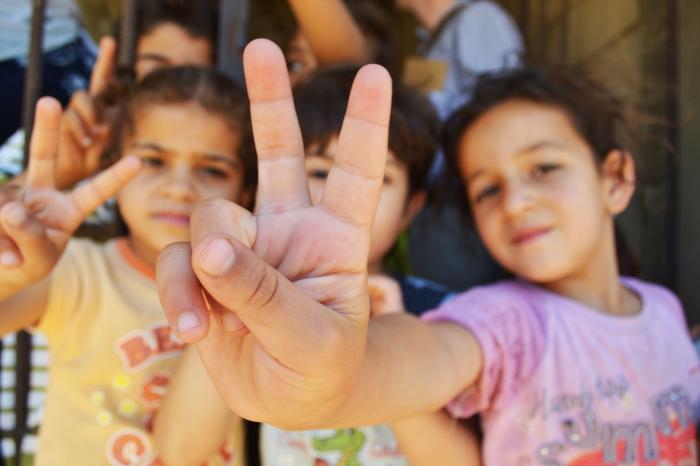 No current record of nearly 10,000 refugee children who entered Europe in the last two years, says Europol
It is feared that many of them may have been trafficked
Britain pledges to accept and support unaccompanied refugee children from conflict zones
Whereabouts of over 10,000 children who entered Europe in the last two years is lost within the bureaucratic cracks, the New York Times editorial board reported on Wednesday.
According to the European police agency Europol, these children have vanished into Europe's chaotic system that deals with refugees and migrants.
Many of these children, mostly from Syria and Afghanistan, are often separated from their parents on the way to Europe, but a lot of them also undertake the journey by themselves.
It is feared that many of them may have been trafficked. "There now existed a sophisticated pan-European "criminal infrastructure" that was targeting refugees," Brian Donald, Europol's chief of staff, informed.
"It's not unreasonable to say that we're looking at 10,000-plus children. Not all of them will be criminally exploited; some might have been passed on to family members," he noted.
At least 5,000 children were missing in Italy alone, while another 1,000 were unaccounted for in Sweden, Donald informed. "We just don't know where they are, what they're doing or whom they are with," he added.
Nearly 26,000 children arrived in Europe from Syria and Afghanistan, Save The Children stated.
"Thousands of child refugees have arrived in Europe alone without any parents or relatives to look after them," they stated in their campaign note, demanding that the government take immediate action to house those children who make the treacherous journey from a conflict zone, alone.
On their part, the British government said they would work with UNHCR to identify "exceptional cases" of unaccompanied children in war zones.
They are also setting up a $14 million fund to support refugee and migrant children in Europe. However, there remains an urgent need to act on human trafficking and crimes against children, the NYT editorial pointed.