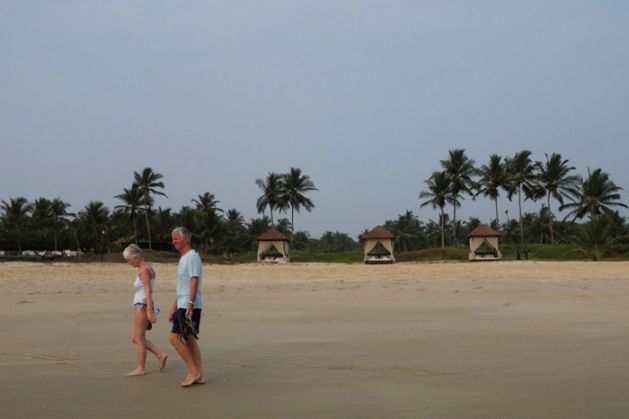 The Russian Information Center (RIC) dismissed media reports on Sunday which claimed that India and Goa had been dropped from the list of locales considered "safe" for Russian tourists.
Ekaterina Belyakova, head of RIC clarified, "Our statement did not have any information regarding removal of India from the list of 'safe' countries or including India in the list of 'unsafe' countries as was mentioned in several reports and headlines published in Indian media."
Goa and India had not come up too much in the discussion altogether but it did not mean that they had been deemed unsafe, she added while speaking to PTI.
India and Russia have boasted of a healthy relationship right from India's independence. The decision to blacklist Goa had thus come as a shocking development. Goa has been a popular tourist destination for Russians with about 250,000 tourists having visited the beach destination in 2013. The alleged move to declare Goa "unsafe" would have dealt a substantial blow to its tourism economy.
The RIC had floated a revised 'travel advisory' which blacklisted Turkey and Egypt after a Russian passenger plane exploded over the Sinai peninsula and a Russian jet was drowned in Turkey last month. Among the countries marked safe for Russian tourists were Cuba, Vietnam and China.