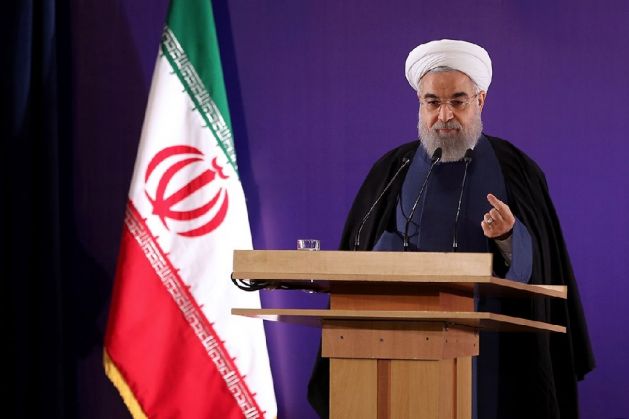 Iran has banned women viewers from entering football stadiums and other sports facilities. The same ban might apply in the upcoming beach volleyball world tour, despite international pressure.
The Human Rights Watch (HRW) is pressuring the Iranian and the International Volleyball Federation to allow entry of women.
Iran is all set to host the men's beach volleyball world tour. The tournament kicks off on 15 February on Kish Island. Sounds exciting, right? There is just one problem however. Women will not be allowed to attend the matches.
Gender segregation is a common practise in Iran, and women are usually barred from attending most sportin events. In June 2014, a British-Iranian and 20 other women were sentenced to a year in prison in Tehran for trying to attend a men's volleyball match.
Initially, Iran's vice-president for women and family affairs raised objections to the ban, but was later forced to backed down under pressure. But ever since, the right to attend a sports event, became a clarion call for women in conservative Iran.
Among several campaigns that followed, Human Rights Watch (HRW) pressured International Volleyball Federation (FIVB) to ban Iran from hosting future volleyball tournaments unless they allow women to attend. HRW Director of Global Initiatives, Minky Worden says, "As a result, we got a meeting with the FIVB in which they promised to do everything they could to allow women to attend tournaments in Iran".
However, little progress seem to have been made on that front. FIVB general director Fabio Azevedo told Inside the Games, "Discussions are still ongoing and we are hoping for a positive outcome ahead of the FIVB World Tour open event on Kish Island."
HRW has pressed for more substantial results. "Hopeful? That is not enough," Worden wrote in a CNN piece. "Iran promised last June that female fans could attend matches, only to renege and threaten them before the tournament, dashing the hopes of women waiting to return to stadiums," she added.'
HRW has also been urging FIVB to get Iranian volleyball officials to announce how women can buy tickets online and attend these matches.
They've also taken to social media to promote the the campaign under the hashtag #Watch4Women.
In #Iran women can't attend sporting events.It's high time to change that. #Watch4Women https://t.co/OKKMWhso67 pic.twitter.com/5rJEwz7RCF

- Lotte Leicht (@LotteLeicht1) February 5, 2016
If #Iran wants to be a sports leader it needs to sort out gender discrimination #Watch4women https://t.co/Jev5PPKgop pic.twitter.com/EIgTAeoDsQ

- Edward Herbert (@ed_herbert) February 8, 2016
:

Interestingly, the ban on women is also in violation of FIVB's own constitution. And yet, despite mounting pressure, they awarded Iran with two tournaments - the Kish Island FIVB Beach Volleyball World Tour in February and Tehran's World League matches in June 2016.

How the reformist Rouhani government will react to the pressure remains to be seen.