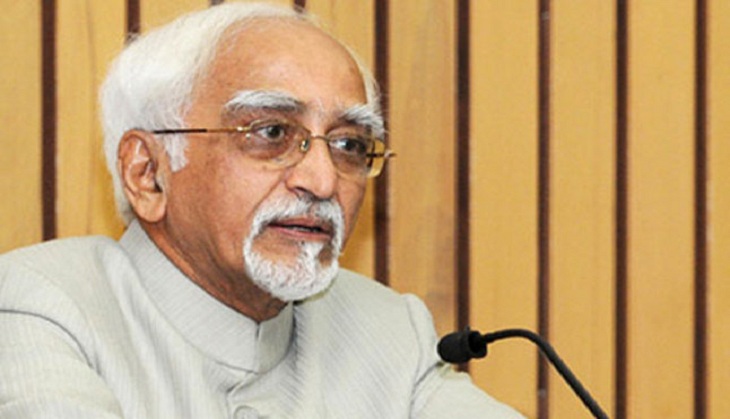 Vice President of India Mohammad Hamid Ansari will address the National Assembly of Mali in capital Bamako on 30 September.
Reports suggest that he will also call on Malian President Ibrahim Keita before leaving for home in the evening. Last night, on 29 September, the Vice President had held talks with Malian Prime Minister Modibo Keita and discussed a number of issues.
After the delegation-level talks, India and Mali signed two agreements on Standards and Cultural exchange.
Ministry of External Affairs spokesperson Vikas Swarup in a series of tweets confirmed the meeting.
"Expanding India's engagement with West Africa. On 2nd leg of his tour, VP Ansari arrives in Mali, holds talks with PM Modibo Keïta in Bamako," tweeted Swarup.
"The two leaders also witnessed the signing of agreements in the field of standards and for expanding cultural exchanges and cooperation," Swarup said.
Vice President Ansari is in Mali on the final leg of his two-nation visit to West Africa.
This is the first high-level tour to the country by an Indian leader. The Vice President had visited Nigeria in the first part of the tour.
-ANI