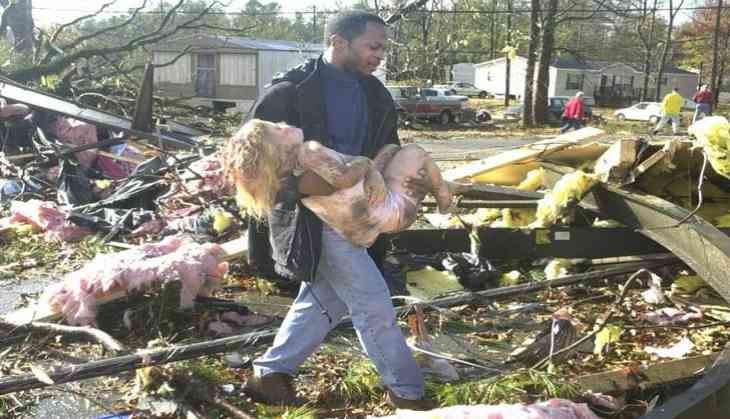 Over 22 people, including children killed in Alabama after Tornadoes struck US's southeast on Sunday causing "catastrophic" damage. According to The Guardian's reports, at least two tornadoes struck in Alabama, Georgia and Florida that moved towards the east. The tornadoes were part of a series of storms. Several people were critically injured.
"The challenge is the sheer volume of the debris where all the homes were located," Lee County Sheriff Jay Jones told CNN. "It's the most I've seen that I can recall," he added. While East Alabama Medical Center said it had received more than 40 injured as a result of the tornado and more were expected.
Debris is just everywhere... parts to people's houses, random mattress in our driveway, trees down everywhere I can look, power lines down everywhere. LR100 is impassable for sure. #tornado @spann pic.twitter.com/wSz9dlHeej

— Scott Fillmer (@scottfillmer) March 3, 2019
"This is a day of destruction for Lee County, we've never had a mass-fatality situation that I can remember like this in my lifetime," the county coroner, Bill Harris said. Earlier, while confirming two deaths in Beauregard, Alabama, according to The Guardian, Harris said, "We've still got people being pulled out of the rubble. We're going to be here all night."
Chief Byron Prather of the Opelika Fire Department told the television station WSFA 12 that several mobile homes and houses were destroyed in Lee County, reports Indian Express.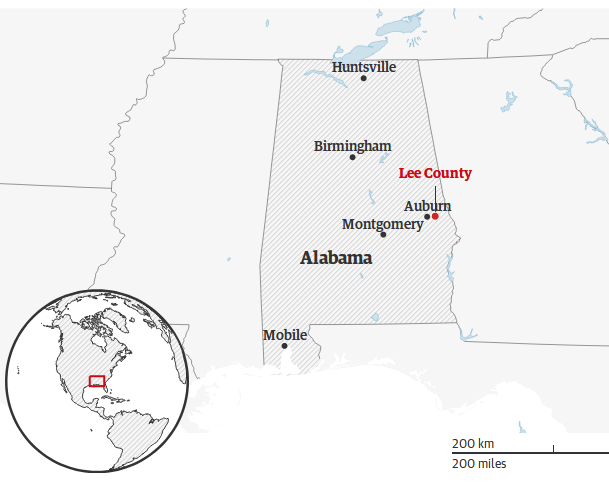 "There's debris laying everywhere," he said. "There was a mobile home frame in the middle of the road at one time. There are personal belongings in the trees. There's insulation, there's building material in the trees."
Meanwhile US President Donald Trump urged people to stay safe. He tweeted that the tornadoes and storms "were truly violent and more could be coming". "To the great people of Alabama and surrounding areas: Please be careful and safe. Tornadoes and storms were truly violent and more could be coming. To the families and friends of the victims, and to the injured, God bless you all!" Trump tweeted.