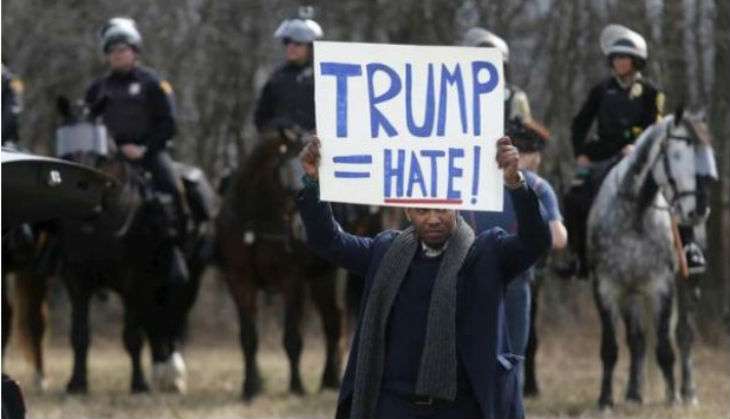 Five people have been injured in shooting in Seattle, Washington, near the place where hundreds of people took to the streets to protest against U.S. Republican candidate Donald Trump's victory in 2016 Presidential election.
Reportedly, one person is critically injured.
According to American media report, the shooting took place at Pine Street and 3 Avenue and the police have arrived at the scene. The investigation into the incident is underway.
Also Read: Clinton's consession speech is a reminder that it's a long hard battle for feminism ahead
The gunman allegedly opened fire following a heated argument. According to the police, the shooting not related to the anti-Trump demonstrations.
Reuters reported that the suspect is currently at large.
Trump was yesterday elected the President of the United States.
The Republican nominee won after capturing Wisconsin's 10 electoral votes, putting him over the 270 threshold.
Trump's surprising performance at the polls ended Hillary Clinton's quest to make history as the first female president of the United States.
Also Read:Across the world, stunned leaders react to the Trump's US election victory
The 70-year-old celebrity businessman who had never before run for office, is poised to become the oldest president ever elected to a first term.
-- With ANI inputs