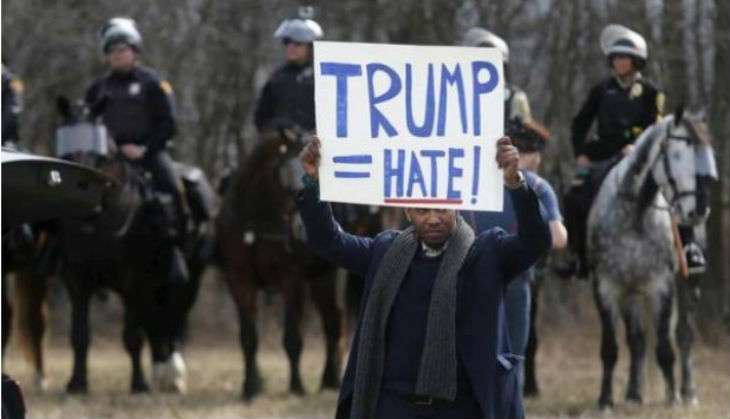 US: Shooting near anti-Trump rally in Seattle, 5 injured (Photo: ANI)
Five people have been injured in shooting in Seattle, Washington, near the place where hundreds of people took to the streets to protest against U.S. Republican candidate Donald Trump's victory in 2016 Presidential election.
Reportedly, one person is critically injured.
According to American media report, the shooting took place at Pine Street and 3 Avenue and the police have arrived at the scene. The investigation into the incident is underway.
Also Read: Clinton's consession speech is a reminder that it's a long hard battle for feminism ahead
The gunman allegedly opened fire following a heated argument. According to the police, the shooting not related to the anti-Trump demonstrations.
Reuters reported that the suspect is currently at large.
Trump was yesterday elected the President of the United States.