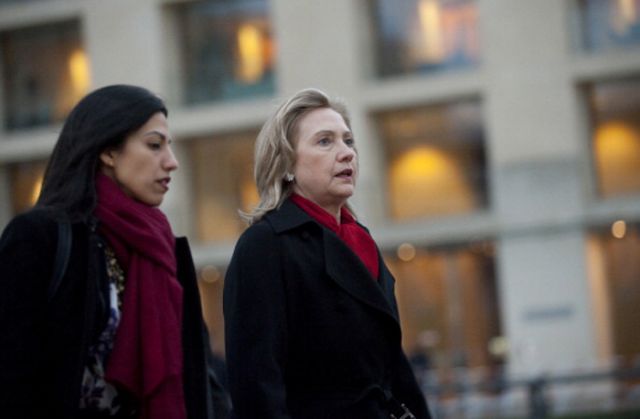 As the US Presidential election race intensifies, any fact or trivia about the presidential candidates grabs maximum eyeballs. The latest to join the bandwagon is news about Hillary Clinton and her violent outbursts against husband Bill Clinton.
Controversial political strategist Roger Stone in his new book titled, The Clintons' War on Women reveals details about Clintons' history of martial discord and cites them as relevant information for the general masses due to Hillary's candidature.
The book is scheduled to release later this month and makes claims that Hillary has a long history of beating up her husband Bill Clinton and terrorising staff members and Secret Service Agents.
Speaking to New York Post, Stone said, "There's only one Hillary Clinton: she's the Ice Queen. That's the real Hillary. The one you see in her campaign is fake."
Other claims made by Stone against Hillary Clinton:
-Hillary reportedly threw fearsome tantrums, during which she would fling objects at her husband, as well as scratch, claw, and slap him across the face.
- Apparently, Hillary Clinton has a history of being domestically violent with Bill. Hillary has beaten Bill, hit him with hard objects, scratched and made him bleed.
-When Hillary travelled in April 1993 to Arkansas, Bill invited singer Barbra Streisand to the White House. When Hillary learned that Streisand was at the White House, she came back to Washington and confronted her husband. Staff reported that after a particularly violent session, they saw Bill bleeding with marks on his body.
-During the Monica Lewinsky scandal in 1999, staff members overheard a big fight between the couple. Hillary reportedly slapped Bill across the face, leaving welts that was visible to everyone.
-Hillary allegedly also assaulted Bill in their official limo on the way to official functions.
The onus is now on Hillary Clinton to clear these allegations.