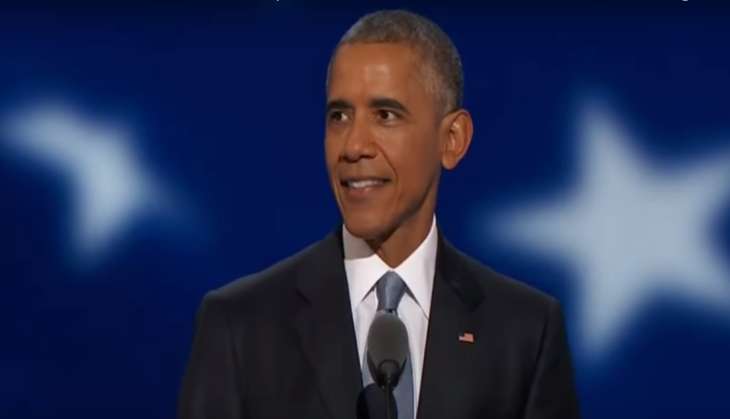 In a bid to extend his support to Democratic presidential candidate Hillary Clinton, US President Barack Obama appealed to the African-American community to halt Donald Trump's progress and said that he would consider it a "personal insult" to his legacy if the black voters didn't vote for Clinton.
The US President warned that while his name would not be on the ballot in November, all of the progress that the country has made over the last eight years was on the line, reported the CNN.
"If I hear anybody saying their vote does not matter, that it doesn't matter who we elect. Read up on your history, it matters. We've got to get people to vote," Obama said while addressing the Congressional Black Caucus gala for the last time as the President.
"I will consider it a personal insult - an insult to my legacy if this community lets down its guard and fails to activate itself in this election. You want to give me a good sendoff? Go vote," he added.
Referring to Trump's remark that Obama was born in the United States after claiming otherwise, the US President said, "There's an extra spring in my step tonight. I don't know about you guys, but I am so relieved that the whole 'birther' thing is over."
"I mean: ISIL, North Korea, poverty, climate change - none of those things weighed on my mind like the validity of my birth certificate. And to think that with just a 124 days to go, under the wire, we got that resolved," he added.
Trump has long supported the birther theory, raising questions about Obama's birthplace and demanding that the President present his birth certificate as proof of his origin.
Further in his address, Obama said, "You may have heard Hillary's opponent in this election say that there's never been a worse time to be a black person. I mean, he missed that whole civics lesson about slavery or Jim Crow. But we've got a museum for him to visit, so he can tune in. We will educate him."
In a harsh rebuke of Trump, Obama referred to him as "somebody who has fought against civil rights and fought against equality and who has shown no regard for working people most of his life."
On Trump's quest to win over African-American voters, Obama quipped, "Well, we do have challenges, but we're not stupid."
-With ANI inputs