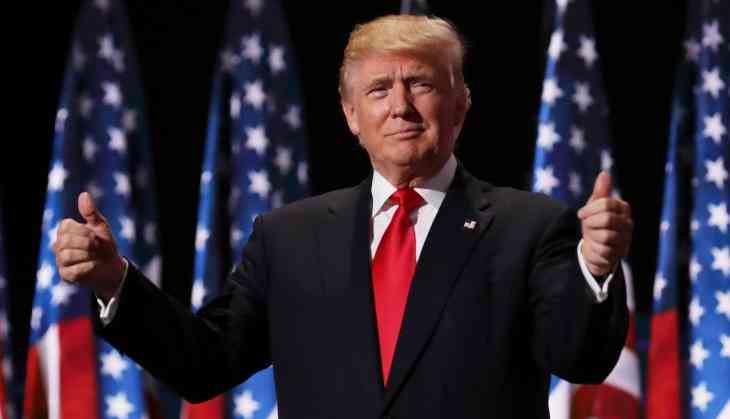 US President Donald Trump
The Donald Trump administration is eyeing another package of tariffs on Chinese products as the trade war between Washington and Beijing showed no signs of abetting.
The US is likely to impose tariffs on USD 200 billion of Chinese products on September 7 after the public comment period on taxes closes on September 6.
The US sought public comments on the proposed list of products that would be affected by the tariffs.
Last month, public hearings were held and American businesses were permitted to submit their written comments on the proposal, CNN reported.
In July, Washington had slapped 25 per cent tariffs on USD 34 billion of Chinese imports and imposed another USD 16 billion last month. China retaliated by imposing 25 per cent tariffs on American goods worth USD 16 billion.
It is yet to be clear whether the new tariffs by the US would be set at either 10 per cent or 25 per cent.
So far, Beijing has imposed 25 per cent tariffs on USD 50 billion of American goods. It has also threatened Washington to impose another round of tariffs amounting to USD 60 billion of US products.
Last month, Trump had directed the Office of the United States Trade Representative to probe the impact of a 10 per cent tariff, which was later increased to 25 per cent, the report said.
China is the US' largest trading partner, with almost USD 506 billion worth of Chinese products being sold to Washington last year.
On the one hand, the Trump administration recently slapped tariffs on various countries, including China, claiming that the US was "being treated unfairly in trade" and accusing Beijing of "stealing intellectual property". On the other hand, China chided the US for indulging in "trade bullying."
-ANI