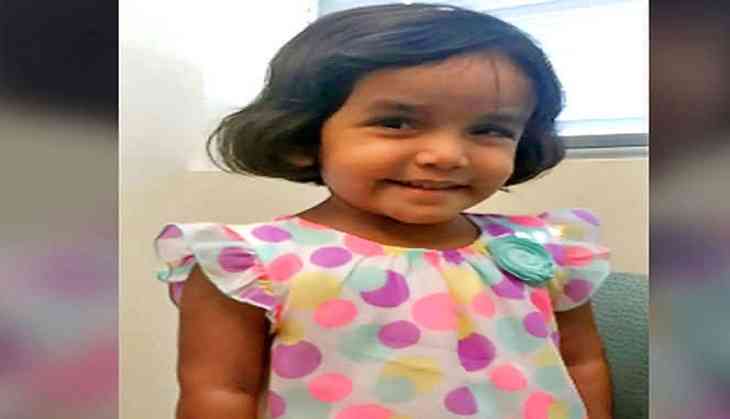 A 3-year-old Indian girl Sherin Mathews, who was found dead in a culvert about 1 km from her home after being reported missing by her foster father, was severely tortured. A doctor testified in the court that many of her bones were broken and she had many injuries.
The adopted girl was missing from 7th October. Sherin's body was found in a tunnel about one kilometer away from her home in suburban Dallas on 22 October. Her postmortem report has not yet been received. She was adopted by Indian-American couple, Wesley and Sini Mathews from an orphanage in India last year.
After Sherin's disappearance, her guardian appeared in the court on Wednesday for a long hearing of Child Protective Services (CPS) regarding his biological daughter. CPS had to intervene in this family case even earlier. The prosecution questioned Sini for presenting the court in this regard and alleged that earlier Sherin's thigh bone, elbows and shin bone were found broken. But Sini did not confirm these allegations.
Also Read: Here is what Priyanka Chopra has to say about selection of 'A Kid Like Jake' for prestigious Sundance Film Festival
After this the prosecution called upon the specialist of Referral and Evaluation of At Risk Child Clinic and Specialist of Child Harassment Sues Susan Dakil to testify. Dakil said that the injuries were visible in different X-rays taken in September 2016 and February 2017. Dakil said that in the scan, it was found that Sherin was given these wounds after being brought from India.