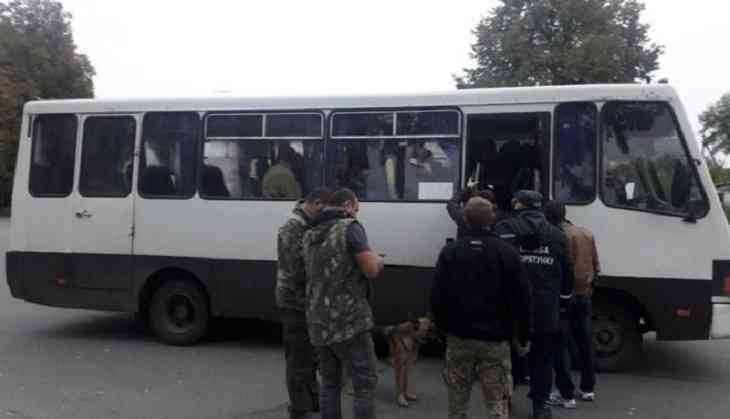 After a fire and explosions hit a defence ministry ammunition depot 176 kms (109 miles) east to the Ukrainan capital on Tuesday, around 10,000 people were rescued as the officials said.
However, it is not yet clear that the explosions were an accident or sabotage and also, there is no report of any casualties.
According to a statement released by the emergency services, hundreds of people have been deployed to the site and the head of Ukraine's armed forces has gone there. In the recent years, there have been several large fires at ammunition and weapons despots. The country has been fighting Russian-backed separatists in eastern regions since 2014.
The statement issued by the emergency services said "About 10 thousand people were evacuated. From 04:22 am (0122 GMT) the airspace within a radius of 20 km has been closed. The movement of rail and road transport is suspended".
Ukrainian Prime Minister Volodymyr Groysman tweeted that local authorities would provide shelter for the evacuated and that emergency services were on hand to help people.
Moscow denied sending troops and weapons to help separatists in the conflict but accepted that Russian "volunteers" are helping the rebels.
In September 2017, 28,000 people were evacuated from a huge fire broke out at a military arms depot in central Ukraine while in the same year an ammo dump at a base near Kharkiv suffered a series of explosions.
Also read: Kiss of love row: Vice President Venkaiah Naidu on kissing in public, says, 'it is not our culture, do it in your rooms'
Here's some video of the ammunition dump in Ukraine exploding overnight. I can't vouch for its origin - but there are multiple videos out there showing very similar things. https://t.co/ynt3rSP1nf

— Jonah Fisher (@JonahFisherBBC) October 9, 2018