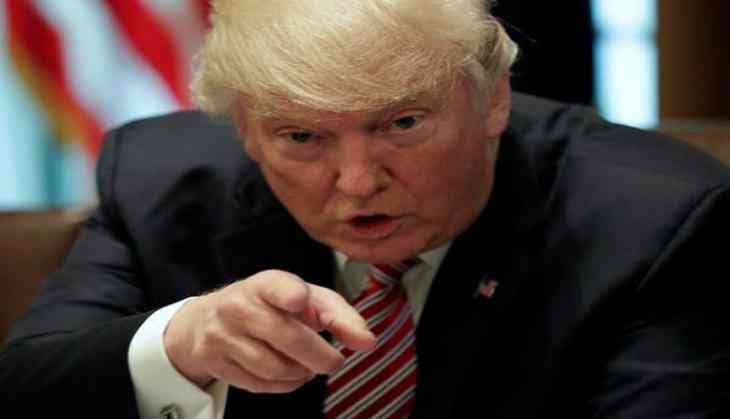 U.S. President Donald Trump has again slammed mainstream media for not writing accurately about him and covering him negatively, but said he will fight for his country's interests.
Trump tweeted ,"I will represent our country well and fight for its interests! Fake News Media will never cover me accurately but who cares! We will #MAGA!"
Trump, who is in Hamburg for the G-20 summit, will skip the first session of discussion on global warming to have a meeting with Russian President Vladimir Putin on Syria and other issues.
Laying emphasis on the meetings with world leaders, specially Putin, Trump tweeted, "look forward to all meetings today with world leaders, including my meeting with Vladimir Putin. Much to discuss."
Referring to 2016 presidential candidate Hillary Clinton's campaign manager John Podesta's allegations that hackers linked to Russia intruded into his computers that resulted into Clinton losing the election, Trump tweeted," Everyone here is talking about why John Podesta refused to give the DNC server to the FBI and the CIA. Disgraceful!"
Podesta has revealed how the Russian linked hacker was successful in intruding into his computer and lapses by the IT department of not sharing FBI concerns with the DNC's senior leadership
Elaborating on his meetings with leaders,Trump posted ," After Poland had a great meeting with Chancellor Merkel and then with PM Shinzo Abe of Japan & President Moon of South Korea."
-ANI