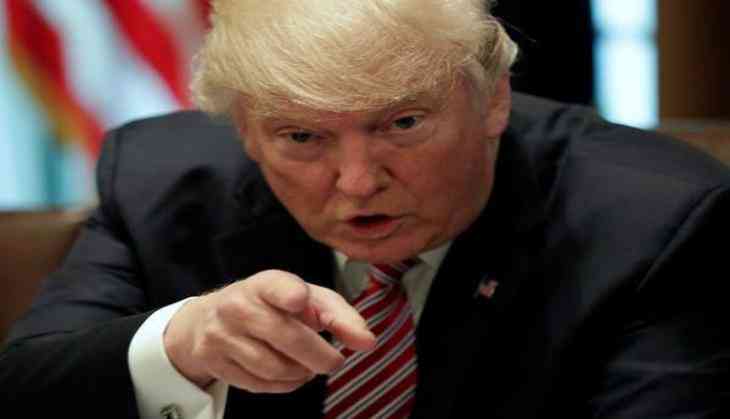 U.S. Intelligence officials are finding it tough to convince President Donald Trump that Russia still poses a threat to America and said that the President is not paying attention to the ongoing election-related cyber threat from Moscow, adding, "such potential threats are not only from Russia but also from China, North Korea and Iran."
President Donald Trump has been criticising former President Barack Obama for failing to act sternly against Russia for election meddling in 2016 Presidential election but now top intelligence officials have raised an alarm about Russia's cyber attacks, calling them a "major threat" to the U.S. election system.
In public hearings on Capitol Hill and classified briefings behind closed doors, intelligence officials believe that Russia had launched an unprecedented attack on America's electoral process during the 2016 presidential campaign and barring a full-throated response from the U.S. are prompting the Russians to repeat the same.
In a classified briefing on Capitol Hill, National Security Agency Director Mike Rogers has expressed frustration to lawmakers about his inability to convince the President to accept U.S. intelligence that Russia meddled in the election, CNN quoted congressional source familiar with the meeting.
Rogers has shared concerns with lawmakers about the lack of White House focus on the continued threat from Russian cyber efforts, particularly relating to U.S. voting systems.
Director of National Intelligence Dan Coats said in May that Russian cyberattacks remain a "major threat" to the United States, especially after Russia showcased its aggressive posture by interfering in the 2016 election.
But he acknowledged that the U.S. still hasn't devised a clear strategy to counter the Kremlin.
"Relative to a grand strategy, I am not aware right now of any- I think we're still assessing the impact," Coats told the Senate intelligence committee.
Department of Homeland Security Secretary John Kelly has declared that he would keep in place a decision to designate election systems as "critical infrastructure." implying that the federal government will put more resources toward protecting election systems and voting machines like any as other "critical infrastructure" that is paramount to national security, like dams and the power grid.
Republicans also share the same concerns that Trump hasn't done enough to repudiate Russia's actions and are pushing him to back a sanctions package Congress is considering.
"We haven't done anything," Sen. John McCain said on 27 June. "We passed a bill through the Senate, and it's hung up in the House. Tell me what we've done?"
But the Trump administration has taken no public steps to punish Russia for its interference in the 2016 election. "I've seen no evidence of it," one senior administration official said.
White House Press Secretary Sean Spicer has however insisted "Trump is taking Russian cyber attacks seriously and the administration is taking action- albeit quietly. The United States continues to combat on a regular basis malicious cyber activity, and will continue to do so without bragging to the media or defending itself against unfair media criticism," Spicer said in a statement.
-ANI