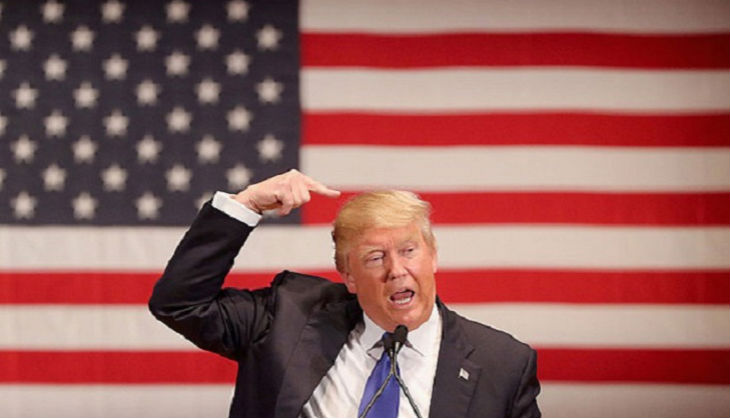 Republican presidential frontrunner Donald Trump recently used a fake Indian accent to make a point about outsourcing. Addressing the crowd at a Delaware rally on 22 April, Trump mocked all call center employees based overseas.
"You want to find out about your credit card, guess what, you're talking to a person from India," he said. He asked a question, "How the hell does that work?
"So, I called up, I tell the guys I'm checking on my card, I said, 'Where are you from?'" Trump said.
Then in a fake Indian accent, he added, "We are from India."
The video of the rally was posted by ABC News on their Twitter handle. Friday's act wasn't the first time that the New York billionaire made fun of foreign accents.
Last August, at a rally in Iowa, he embarrassed Chinese and Japanese business partners with a mocking impression in broken English.
The real estate mogul is known for his offensive commentaries on Muslims, Mexicans, women and other several other ethnic/religious groups, putting his foot firmly in his mouth several times on the campaign trail.
He has also retracted his comments on abortion after drawing flak from various communities.
-with inputs from PTI