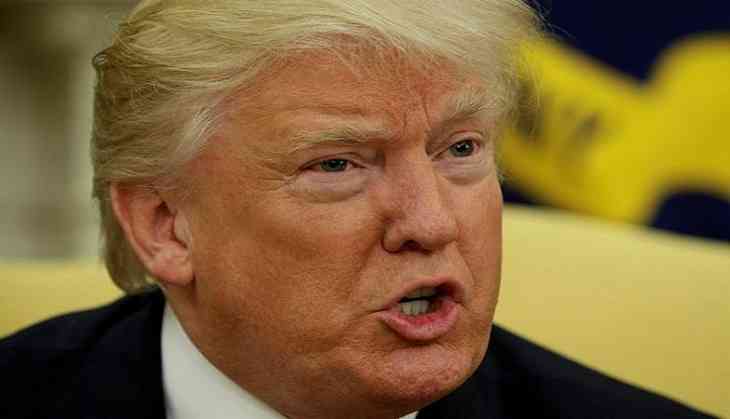 The Trump administration on 23 may unveil a budget looking to boost defense spending and seeking cuts in social programs for poor.
The budget sought USD 1.5 trillion in nondefense discretionary cuts and USD 1.4 trillion in Medicaid cuts over the course of a decade, while adding nearly half a trillion dollars to defense spending, reports the Hill.
The plan, titled "A New Foundation for American Greatness," would dramatically reshape federal spending, cutting anti-poverty and safety net programs, but leaving Medicare and the retirement portion of Social Security untouched.
Congress is expected to reject many of the proposals as it takes up the budget in the coming weeks and months. It is being released, unusually, with President Trump out of town on his first foreign trip in office.
In 2018, Trump's budget would shift USD 54 billion from nondefense discretionary spending to defense by enacting major cuts to government agencies.
The budget would cut 31.4 percent from the Environmental Protection Agency, 29.1 percent from the State Department, 20.5 percent from the Department of Agriculture and 10.7 percent from the National Science Foundation. It would make Pell grants available year-round, but raise monthly student loan payments.
A sizable portion of the cuts to domestic spending would be made to Medicaid. The budget assumes full passage of the House-passed version of the American Health Care Act (AHCA) to repeal and replace ObamaCare, which cuts USD 839 billion from Medicaid and pulls funding from Planned Parenthood.
In addition, the budget would make another USD 610 billion in cuts to Medicaid over 10 years by transitioning the program from a traditional entitlement to either a block grant program or a per-capita program that puts a ceiling on federal Medicaid funding to states. It would also allow states to impose work requirements for certain Medicaid beneficiaries to reduce costs.
Besides the cuts to Medicaid, the budget finds USD274 billion in savings over 10 years from spending cuts to anti-poverty programs. These would include USD193 billion in cuts to the Supplemental Nutrition Assistance Program (SNAP), $21 billion from Temporary Assistance for Needy Families (TANF).
It also scales back Disability Insurance offered through Social Security, a step critics say breaks Trump's campaign promise to leave Social Security untouched.
The Congressional Budget Office, in comparison, estimates the nation will see 1.9 percent growth on average for the next 10 years.
Already, budget leaders in Congress are pushing back on the budget.
"The President's budget is a suggestion. We will take a close look at his budget, but Congress is mandated by the Constitution with key spending responsibilities and will ultimately decide what the nation's fiscal priorities will be," said Senate Budget Committee Chairman Sen. Mike Enzi in a statement.
-ANI