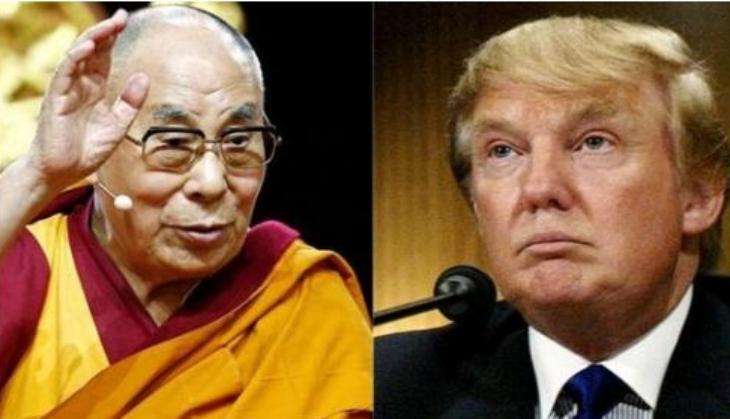 The Tibetan Government in-exile has wished good luck to the incoming US president Donald Trump while expressing hope that the new leader will follow the footsteps of previous presidents and meet with Tibetan spiritual leader the Dalai Lama.
Dhardon Sharling, Secretary for the Department of Information and International Relations of Tibetan Government in-exile, said, "The US has been one of the strongest allies for the Tibetan movement and a very very dear friend of his holiness The Dalai Lama for the last half a century, we do hope that next US president will follow suit and that he will embrace the precedent that has been already set by his predecessor. So, that's my expectation."
He added, "I am sure that our good wishes and a message of our confidence and hope in his leadership will be a positive impact on how he leads this great nation."
He told ANI that the most-friendly gesture by Trump would be to first meet with the Dalai Lama.
In June last year, President Barack Obama met privately at the White House with the Dalai Lama, a session that predictably sparked anger among the Chinese officials who accuse the Tibetan spiritual leader of sponsoring a separatist movement.
This was Obama's fourth meeting with the Dalai Lama, each of which led to displeasure in Beijing.
-ANI