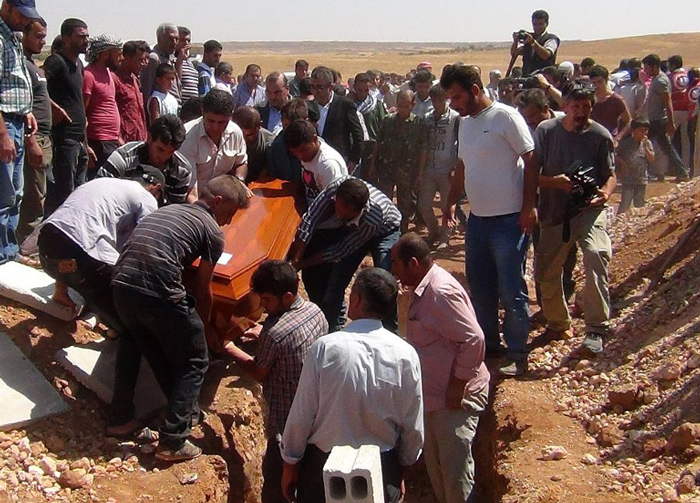 Along with his mother and elder brother, three-year-old Aylan Kurdi was laid to rest at his hometown in Kobani, Syria. Aylan's body was found washed ashore in Turkey on 2 September, after he drowned with 12 other refugees travelling to Greece via Turkey.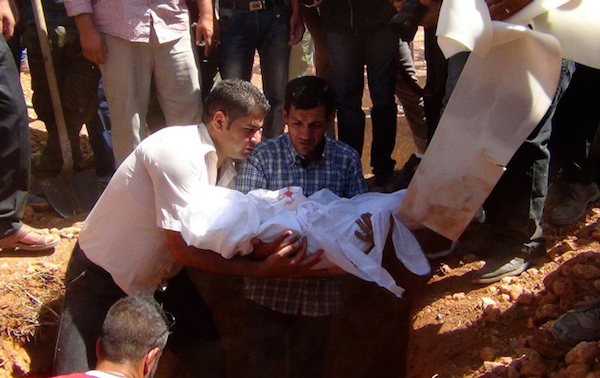 Aylan's father Abdullah travelled with them one last time as their bodies were flown to Turkey's border with Syria, from where police-escorted funeral vehicles travelled to Kobani. Abdullah, the only survivor in the family of four, was accompanied by Turkish legislators.
The route between Bodrum in Turkey to Kos in Greece, the one Aylan had taken, is one of the shortest routes from Turkey to Greece, but is also a highly volatile one. Photos of Aylan's body came as a tocsin to the escalating refugee crisis in Syria.
Since 2011, more than nine million Syrians have left their homes in face of a detrimental civil war. A large number of these travel to Europe through treacherous sea routes. So far this year, an estimated 2,500 people have died while trying to enter Europe.