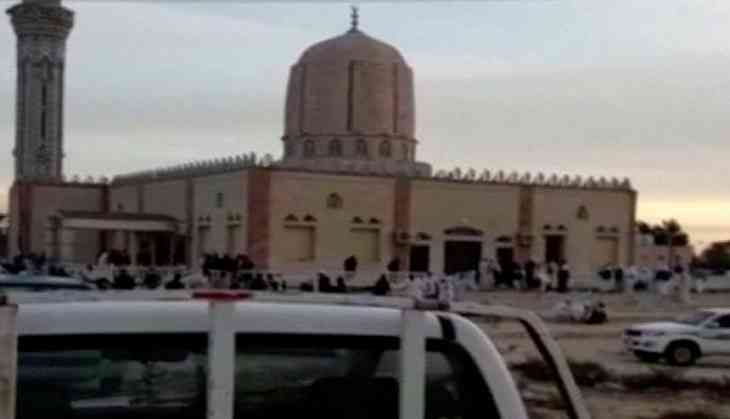 Egypt has declared three days of national mourning in the wake of the terrorist attack that took place on Friday, claiming over 200 lives and wounded scores of worshippers.
An explosion took place at a packed mosque in the Bir al-Abd region of north Sinai in Egypt when worshippers were carrying out their afternoon prayers. Following the explosion, gunmen arrived in cars and opened fire at the fleeing crowd. India has strongly condemned the terror act and has also dubbed it as the 'heinous act of terrorism.'
Expressing deepest condolences to the families and friends of those affected in this attack, India stated that this incident is another stark reminder of the need to develop a global strategy to fight this menace of terrorism.
Al Azhar, Sunni Islam's leading centre of learning, has condemned the attack on the mosque. No group has so far claimed responsibility for the attack.
-ANI