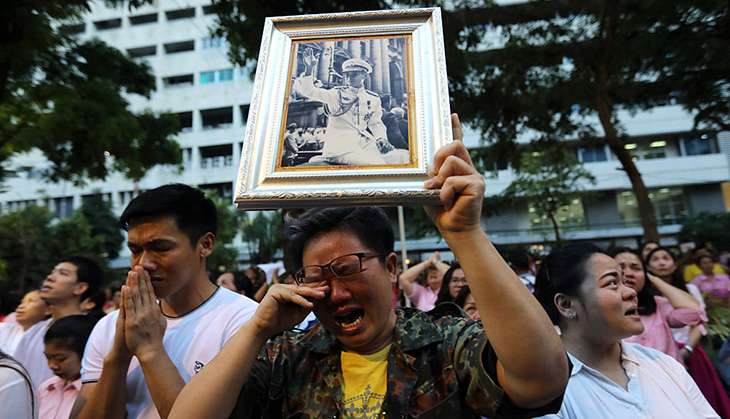 Thailand's King Bhumibol Adulyadej, 88, the world's longest-reigning monarch, died after a 70-year rule. In recent years, he made few public appearances due to his ill-health.
King Bhumibol Adulyadej was held in great reverence by the people of Thailand. He was also looked upon by the people to intervene in times of high tension.
The government of Thailand has announced a mourning period of one year for the passing of His Majesty King Bhumibol Adulyadej, reports Bangkok Post, a news website that has gone black and white to mourn the king's death.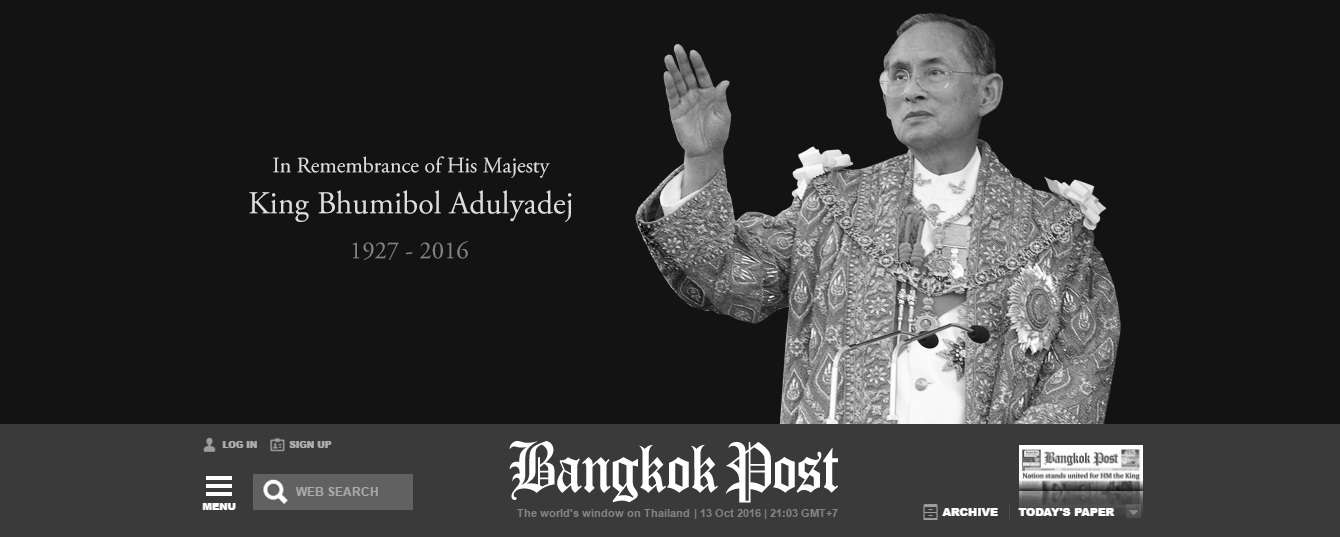 Photo: Screen grab