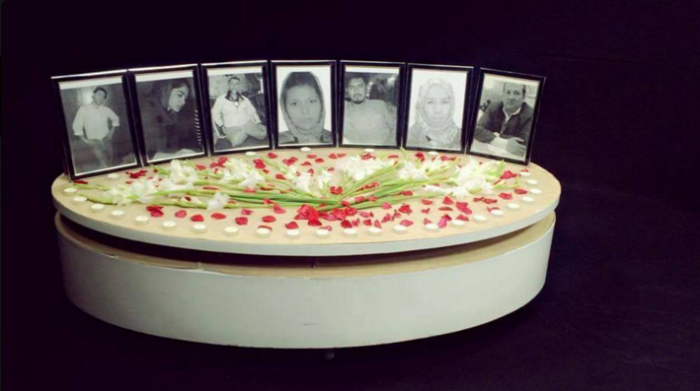 An explosion that rocked central Kabul on early Wednesday evening is believed to have been targeted towards employees of a local Afghan news organisation.
The suicide bomber attacked a minibus carrying employees of Kaboora Productions, that works for Moby Group - a very popular media organisation that runs several news and entertainment channels in Afghanistan. Six individuals are believed to have been killed while 27 have been wounded in today's attack. There were 33 employees in the bus including women.
Taliban has claimed responsibility for the attack, in a recent statement. A few months ago, the Taliban had declared TOLO news, a news channel run by Moby group, as well as another local news channel as a military target.
In a statement in October, the 'military commission' of the Taliban declared two major Afghan news networks as military targets. The statement, published on social media accounts attributed to the Taliban, stated, "The Islamic Emirate of Afghanistan from now onwards does not recognise Tolo and 1 TV channels as media outlets but designates them as military objectives due to their disrespectful and hostile actions towards the Afghan Mujahid nation."
"Henceforth no employee, anchor, office, news team and reporter of these TV channels hold any immunity," they stated.
The attack has been severely condemned across social media especially by the Afghan media community. Afghan Chief Executive has ordered the security forces to provide increased security to media and journalists with all alertness.
#AFG Attack in Kabul close 2home. Victims include Collueague fromTOLO TV family.Statement expected soon.Thoughts&prayers w you @saadmohseni

- Bilal Sarwary (@bsarwary) January 20, 2016
.@davjolly & team following today's kabul attack on workers of country's biggest TV channel https://t.co/M3MXZGK6bL pic.twitter.com/H1X55hux32

- Mujib Mashal (@MujMash) January 20, 2016
TOLO in its official statement said, "We condemn these terrorist attacks that kill innocent Afghans. We await for an update from security and government officials on the details of the attack."
Unfortunately, in the terrorist attack today in Darulaman Road in Kabul, we lost 7 staff members.

- Lotfullah Najafizada (@LNajafizada) January 20, 2016
TOLO journalists, however, remained vocally defiant against Taliban.
Anchor at @TOLOnews strikes defiant tone after today's attack: "You cannot silence our voice."

- Ahmad Shuja احمدشجاع (@AhmadShuja) January 20, 2016
Saad Mohseni, CEO of Moby group that own TOLO, much like most of the Afghan media community, remained defiant against the Taliban backlash. In a recent piece in Wall Street Journal, titled 'Afghanistan is a better place-and the Taliban hate it', he addressed the threats to the media and free speech in Afghanistan.
The #KabooraAttack highlights the real, imminent risks that journalists, artists and activists face in #Afghanistan.

- Ahmad Shuja احمدشجاع (@AhmadShuja) January 20, 2016
Afghan journalists have often faced threats against free practice of freedom of speech. Several local journalists, activists and political analysts have been attacked in the past few months. In December 2014 too, the Taliban had targeted those journalists who they believed supported 'western values'.