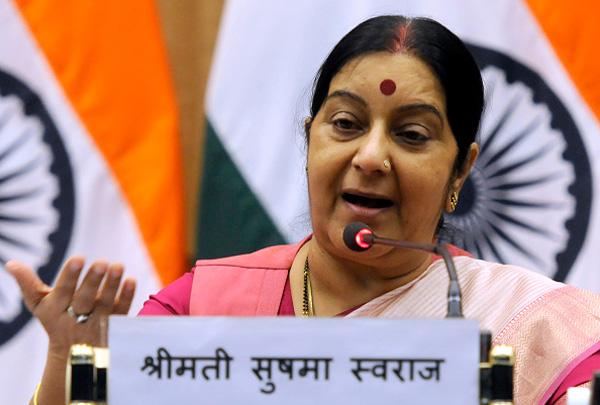 External Affairs Minister Sushma Swaraj on Sunday showered praise on the Indian and African media, saying they have bravely shouldered the burden of making the two societies aware of the commonalities.
"Our media fraternity has bravely shouldered the burden of making our two societies aware of commonalities. The relationships between African and Indian media must be placed on the bedrock of grass-roots empowerment," Swaraj said at the inauguration ceremony of the Editors Forum.
"I am happy to note that the panel themes reflect important planks of India's continuing engagement with Africa," she added.
The External Affairs Minister pointed out that in the last 15 years, India's trade with Africa has gone up 20 times and today it stands at more than 70 billion US dollars.
"India also has a total investment of 30-35 billion US dollars in Africa. Through credit lines, India has partnered Africa in creating 137 projects in 41 countries," she said.
Swaraj expressed hope that such forums would enable both countries not only to reflect on the past, but also to define the future.
The External Affairs Minister earlier today inaugurated the India Africa Friendship Rose Garden ahead of the third India Africa Summit, which begins on Monday.
The Summit to be attended by the heads of 54 African nations will address the key challenges faced by Africa, which includes food, health and environmental security. India hopes to create conditions that stimulate trade and investment flows between India and the African countries.
During the four-day Summit, the two sides are expected to reinforce their partnership on the global platform and deepen security cooperation including on maritime security and countering terrorism.
For latest news updates, check out Catch Live
-ANI