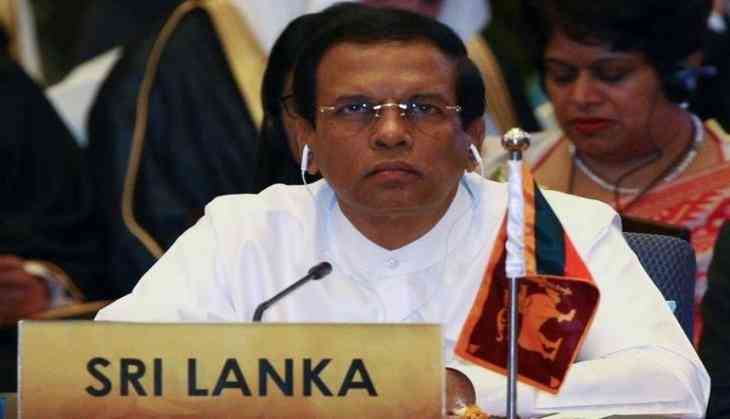 Sri Lanka President Maithripala Sirisena on 13 July left for Bangladesh for a three-day state visit at the invitation of Bangladesh Prime Minister Sheikh Hasina.
During the visit, President Sirisena will hold bilateral meetings with his Bangladeshi counterpart Abdul Hamid as well as the Prime Minister. He will also hold bilateral meetings with the Bangladesh Foreign Minister, Health Minister, Speaker as well as the Opposition Leader, reports the Colombo Page.
This is Sirisena's first official visit to Bangladesh since he was elected to office in 2015.
The President will hold bilateral discussions on strengthening cooperation in the fields of the trade and commerce, maritime, education, tourism, fisheries and health as well as the ways to promote investments between the two countries.
During the state visit, the two countries are expected to sign several bilateral agreements in the fields of agriculture, education, training of diplomats and Immigration and Emigration.
-ANI