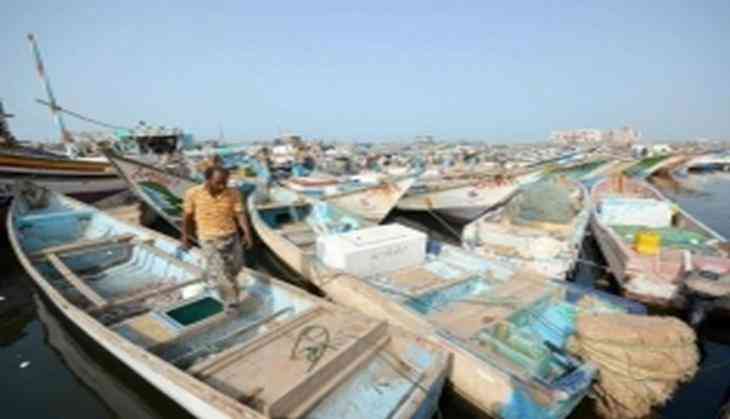 The Sri Lankan Navy on 14 August apprehended four Tamil Nadu fishermen along with a country boat near Punkudi Island.
They all have been taken to Kankesandurai Navel camp for probe.
On Aug 10, 12 Indian fishermen, who were apprehended by Sri Lankan Navy earlier in the week, had been sent to remand till 23 August by a Sri Lankan court.
The 12 fishermen have been lodged in Sri Lanka's Jaffna Jail.
These fishermen were arrested near Delft Island by the Sri Lankan Navy.
All the fishermen were taken to the Kankesanthurai Naval camp by the Sri Lankan Navy for interrogation.
Meanwhile, the fishermen in Tamil Nadu's Pudukottai district announced indefinite strike on Wednesday, urging immediate release of fishermen and their boats by Sri Lanka.
The Sri Lankan Navy arrested 49 fishermen from Tamil Nadu on 8 August and detained their 12 fishing boats.
Earlier, Tamil Nadu Chief Minister Edapady K. Palanisamy, in a letter, urged Prime Minister Narendra Modi to intervene and secure the release of 64 fishermen from Tamil Nadu lodged in a Lankan jail and 125 mechanised boats detained by Lanka.
-ANI