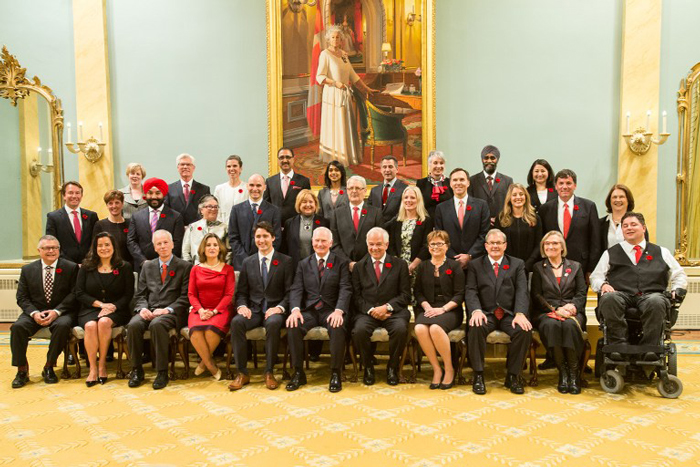 United States is notorious when it comes to surveillance and manning public information, a fact verified by the likes of Edward Snowden and Julian Assange.
And a new CBC reports add credence to that by stating Canada\'s fear over intel sharing. Apparently, defense minister Harjit Singh is worried that Canadian citizens data is not properly protected by US agencies.
You cannot really beat United States and its intel agencies when the topic revolves around security and surveillance. This is the same country that has had numerous run-ins with surveillance related breaches and snooping scandals. The very same country that gave us --- Edward Snowden, the man who blew off Washington's policies on breaching confidential data in the garb of security after 9/11.
And now, Justin Trudeau-led Canada is showing apprehension over intel sharing with their powerful neighbour over security measures.
According to reports by The Intercept, Canada's CBC network reported that the country is halting the sharing of some communications intelligence with key allies including the US out of fear that personal information of its citizens is not properly protected.
"Defense Minister Harjit Sajjan says the sharing won't resume until he is satisfied that the proper protections are in place," CBC reported.
On Thursday, the watchdog tasked with keeping tabs on the Ottawa-based Communications Security Establishment (CSE), Jean-Pierre Plouffe, had apparently called out the electronic spying agency for risking Canadian privacy in his annual report. (You can read the full report HERE)
Below are some crucial points made by Plouffe:
The annual report provides a detailed unclassified summary of the first part of the Commissioner's review on CSE foreign signals intelligence metadata activities. These activities must be carried out in accordance with the NDA, which requires CSE to take measures to protect the privacy of Canadians, and in accordance with the 2011 ministerial directive on CSE's collection and use of metadata.

At the start of the review, CSE discovered on its own that certain types of metadata containing Canadian identity information were not being minimized properly before being shared with CSE's partners in the United States, the United Kingdom, Australia and New Zealand. The former Chief of CSE informed the Commissioner, as well as the Minister of National Defence, about this matter.
Plouffe also wrote that the surveillance agency broke privacy laws when it shared Canadian data with its allies without properly protecting it first. "It should precisely explain how Canadian citizens' metadata, information about who a communication is to and from, the subject line of an email, and so on, can and can't be used," he stated.
"Minimisation is the process by which Canadian identity information contained in metadata is rendered unidentifiable prior to being shared," Plouffe further wrote in his report.
Defense Minister Sajjan said in a statement that the data sharing in question was the result of unintentional errors and didn't allow for specific Canadian individuals to be identified.
A Reuters report further adds: Canada is part of the Five Eyes intelligence-sharing network, along with the United States, Britain, Australia, and New Zealand. CSE, like the US National Security Agency, monitors electronic communication and helps protect national computer networks.
While the agency is not allowed to specifically target Canadians or Canadian corporations, it can scoop up data about Canadians while focusing on other targets.
Sajjan, blaming technical deficiencies at CSE for the problems, said the metadata that Canada shared did not contain names or enough information to identify individuals and added: "The privacy impact was low."
Edward Snowden raised red flags?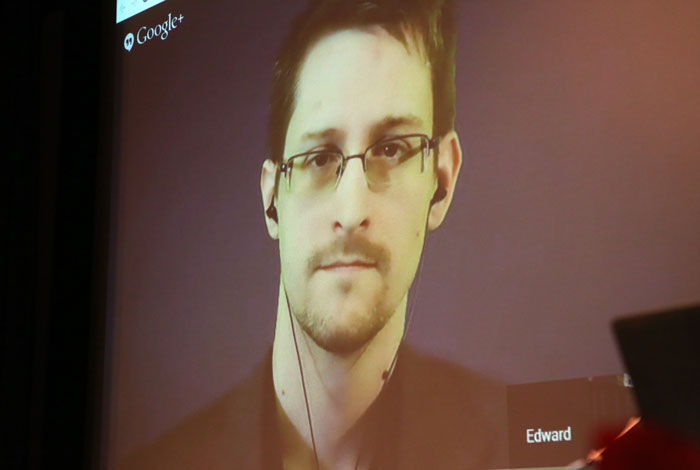 The concern for Canadian metadata began shortly after disclosures made by NSA whistleblower Edward Snowden in 2013. An NSA program to vacuum up Americans' call data was exposed publicly by former NSA contractor Edward Snowden and thereby, prompted questions about the CSE's practices.
The CSE has admitted since the Snowden revelations that it sweeps up domestic data when keeping track of foreign intelligence communications.
US faces the heat:
Canada's decision to temporarily stop sharing information comes at a crucial time when the US is trying to come up with a new data-sharing arrangement with the European Union before January 31 deadline.
Europe's top court decided in October that European privacy isn't sufficiently respected by the American government or its spying agencies.
Europeans lost trust in the American government and the US tech industry in the wake of the 2013 revelations by former National Security Agency contractor Edward Snowden about the NSA's mass surveillance of American and European citizens.
The legislation would give Europeans the same protections as Americans under the Privacy Act of 1974, which governs the collection, use and dissemination of personally identifiable data contained in records held by the federal government, a report by USA today reads.
HT: Reuters