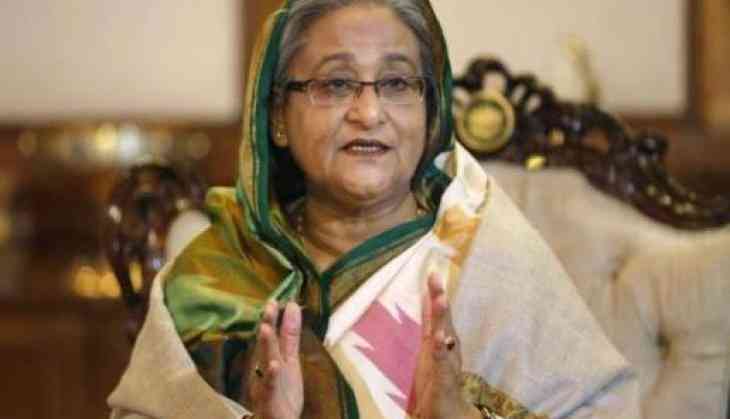 Sheikh Hasina invites Russian PM to visit Bangladesh (ANI)
Prime Minister Sheikh Hasina has invited Russian Prime Minister Dmitry Medvedev to visit Bangladesh, marking the 45th anniversary of diplomatic relations between the two sides.

Hasina's personal letter was handed over by Bangladesh Foreign Minister A. H. Mahmood Ali, who is currently visiting Moscow, to his Russian counterpart Sergey Lavrov on 13 April.

Hasina wrote that Medvedev's visit to Dhaka would take bilateral ties between the two sides to the next level, reports Dhaka Tribube.

Russia which was then USSR had recognised Bangladesh as an independent country in January 1972.

According to a Foreign Ministry official, Russian Prime Minister Medvedev is likely to visit Bangladesh during the second half of this year.

The official said that about 25 deals and Memorandums of Understanding (MoU) are being discussed between the two sides and about half of them are already in the final stage.

The official added that they were working to make sure the deals and MoUs are signed during Medvedev's Dhaka visit.
-ANI