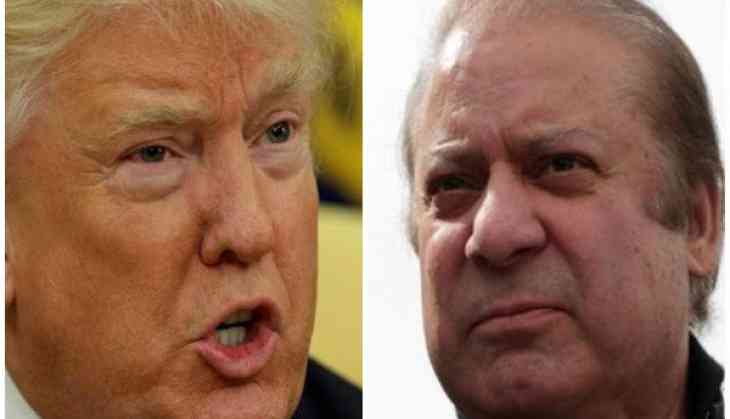 After Prime Minister Nawaz Sharif was denied a speech at the American-Islamic summit on counter-terrorism, the Pakistan media frowned over the development, branding it as 'national humiliation'.
"The PM was effectively gagged at the American-Islamic summit on counter-terrorism. It also represented a national humiliation", said The Daily Times adding that no opportunity was given to Pakistan to present its case within the context of the country being a victim of regional instability and terrorism.
What angered Islamabad further was the fact that U.S. President Donald Trump in his speech at the event said India was one of the countries which had suffered due to terrorism, while ignoring Pakistan.
"No one was interested in what Pakistan had to say. Quite possibly, they have heard it all before. Of this, Nawaz should be in no doubt. Trump's singling out India as a victim of terrorism while failing to mention Pakistan - at all - was not a case of simple veering from the script by an exhausted president. It was a signal to Islamabad of where the US stands on current South Asia power imbalances," said the Daily Times.
Meanwhile, Pakistan based publication The Nation in an article titled 'Frontline state mortified at anti-terror summit' called the Riyadh summit a disaster for Pakistan, because while the country had lost over 70,000 civilians and over 6,000 soldiers to terrorism, Trump did not mention the country even once.
The article added that even though there was almost no possibility of a Sharif-Trump meeting, the Pakistan Foreign Office kept hyping it up.
All that Prime Minister Sharif could manage was a brief encounter with Trump and exchanged pleasantries.
-ANI