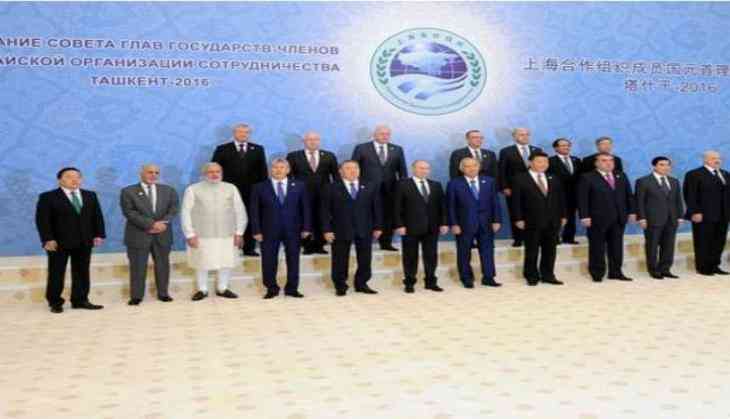 Granting India and Pakistan membership of the Shanghai Cooperation Organization (SCO) will boost the organization's development and potential, SCO leaders said Friday.
The expansion of the Shanghai Cooperation Organization (SCO) carries historic significance as India and Pakistan become full members of the bloc, Xinhua quoted a joint press communique released after the summit, as saying.
India has been an observer of the SCO meeting since 2005. By becoming a full SCO member, India now stands to gain in the spheres of security, economy, trade, investment, connectivity and energy co-operation.
Along with India, Pakistan has also joined the SCO as a full member state. Other members are: Russia, China, Kazakhstan, Kyrgyztan, Tajikistan, and Uzbekistan.
The SCO was set up in 2001 with the goal to foster security and co-operation between the member nations. Over the years the organisation has expanded its focus to include areas related to economic co-operation.
The leaders believe that the SCO should actively participate in establishing a fairer and multipolar world, promote democratization of international relations, and build an efficient global and regional security and cooperation structure as well as a community of shared destiny for mankind, the communique said.
The leaders also exchanged views on the situation in Afghanistan, the Middle East and North Africa as well as Ukraine, stressing that regional conflicts can only be resolved through political and diplomatic means, according to the communique.
-ANI