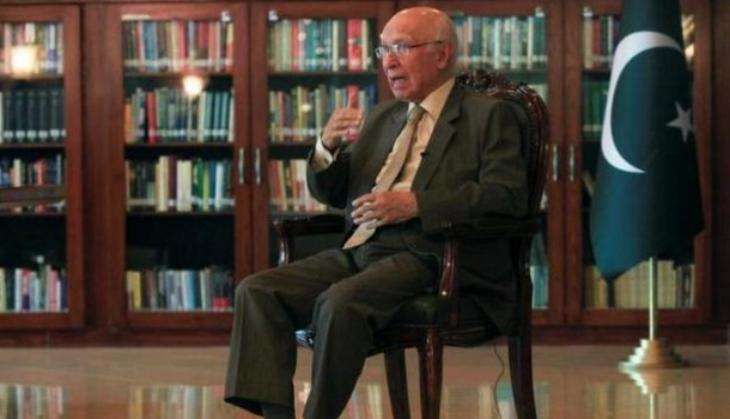 Sartaj Aziz, on 16 November, said that he might travel to India and attend the Heart of Asia conference. He said the conference could be an oppurtunity to dissolve the tension between the two countries. Aziz's trip to India would be the first trip by a Pakistan official since the Uri attack in September.
An international news agency quoted a state-run Pakistan media channel as saying, "It's a good opportunity to defuse the tension."
While hinting at possible dissolution of strained relation, Aziz said that there is no official meeting scheduled with Indian officials. An international news agency quoted Aziz as saying, "It's early to say. Depends upon the situation."
The Heart of Asia conference focusing on Afghanistan is due to be held in the first week of December in Amritsar. The conference will seek ways to help improve security and bring peace to Afghanistan.
Relations between Afghanistan and Pakistan have also been strained as Kabul accused Islamabad of harbouring the leaders of Taliban and seeking to meddle in Afghan affairs.
"Heart of Asia is for Afghanistan and Afghanistan is our priority," said Aziz.