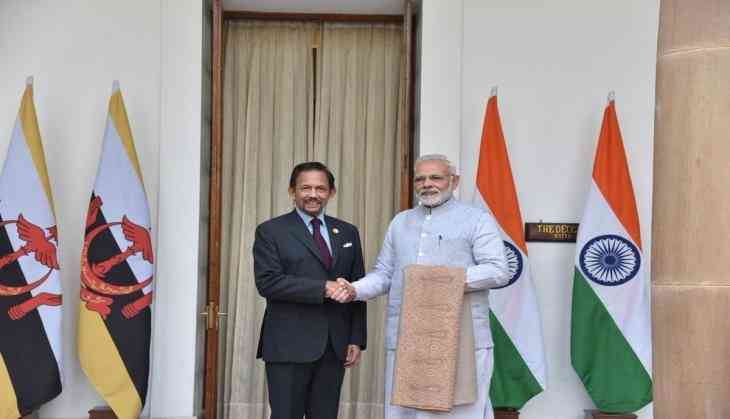 Sultan Hansel Bolkiah-PM Modi
Many foreign guests takes part every year in the parade on the occasion of Republic Day. This time all members of ASEAN participated in the parade of the Republic day 2018. On this occasion, Sultan Hansel Bolkiah of Brunei also joined. The special thing is that Bolkiah, who flew his Boeing, flew to India.
Hansel Bolkiah is considered the world's richest king. According to a BBC report, Forbes had reported more than Rs. 12,700 crores of his total wealth some time back. He is one of the richest king in the world and has completed 50 years of his rule. Interestingly, he leads a luxury life and is well known for his lifestyle.
Even before this, he has come to India and had visited by flying a plane himself in 2008, 2012. He also has a team of pilots, but the king prefers to fly plane on his own. Once it was reported that he is the owner of several planes and he has some special plane too. Recently, he bought a plane of whopping amount of 635 crores and invested in an interior of Rs 762 crores. This plane is reportedly equipped with washbasins made of gold.
According to the BBC, he lives in the 1788-room castle. Sultan Hansel's main source of wealth is his country's oil and gas reserves.