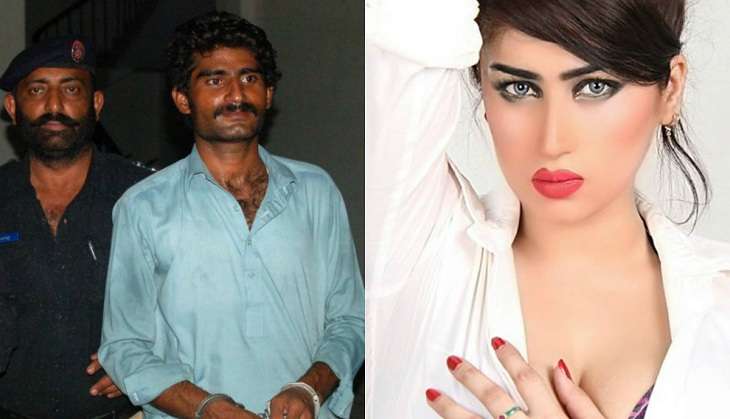 On 6 December, a Punjab court slapped murder charges against the brother and cousin of Pakistani social media star Qandeel Baloch, who succumbed to a case of 'honour killing' in the month of July.
Additional District and Sessions Judge Saeed Ahmad Raza of the district court in Multan city yesterday indicted the three accused -- Qandeel's brother Waseem, her cousin Haq Nawaz and taxi driver Abdul Basit.
However, the suspects denied committing the crime. The fourth co-accused, Zafar Hussain Khosa, has been declared an absconder by the court.
Police claimed that Waseem had made a confession of killing his sister in the presence of an area magistrate. But the counsel for the accused denied any such confession.
The court fixed 8 December as next date of hearing while issuing directions to the witnesses to appear before it. On the other hand, Lahore High Court, Multan bench, granted bail to driver Abdul Basit.
Qandeel, 25, was found strangled in her house in Multan, some 350 km from Lahore, on 16 July. Her father had alleged that she was killed by her younger brother, Waseem, in the name of honour.
Waseem had confessed to having killed his sister 'in the name of honour'. In his confession video, Waseem expressed no regret in killing his sister. "I am proud of what I did. I drugged her first then I killed her. She was bringing dishonour to our family," Waseem said.
Qandeel rose to fame due to her bold videos and pictures many considered as 'obscene' she posted on her Facebook account.
Honour killing is common in Pakistan and every year hundreds of women are killed by male relatives for allegedly dishonouring the family.
In October, Pakistan Parliament passed a bill seeking to curb murders in the name of honour.
--PTI