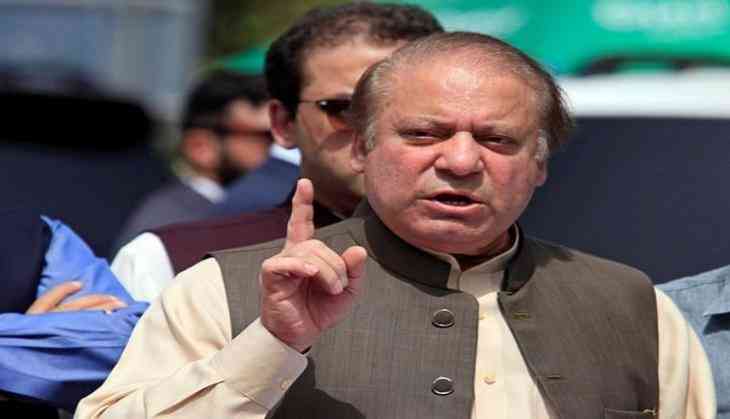 The Pakistan Tehreek-e-Insaf (PTI) has again decided to move the Election Commission of Pakistan (ECP) against former prime minister Nawaz Sharif for holding the post of PML-N party president in violation of law.
The party has completed all legal formalities and I will file an application with the ECP in a couple of days after getting formal approval from Chairman Imran Khan," Opposition Leader in the Punjab Assembly Mian Mahmood-ur-Rasheed said.
Pakistan Tehreek-i-Insaaf leadership has raised objection as Pakistan Prime Minister Shahid Khaqan Abbasi consulted ousted prime minister Nawz Sharif to decided about the formation of a new federal cabinet.
The PTI MPA noted that after Sharif's disqualification he was no more 'Sadiq' and 'Amin' and therefore "ineligible to hold any office".
"Under the law, Nawaz Sharif cannot join any political party as a worker, then how can he hold his party's office?" Rasheed asked.Following his disqualification by the Supreme Court, Sharif cannot hold the office of party president under the Political Parties Order (PPO) 2002.
A proviso in Section 5 of the PPO-2002 states: "Provided that a person shall not be appointed or serve as an office-bearer of a political party if he is not qualified to be, or is disqualified from being elected or chosen as a member of the Majlis-i-Shoora (parliament) under Article 63 of the Constitution of the Islamic Republic of Pakistan or under any other law for the time being in force," the Dawn quoted.
-ANI