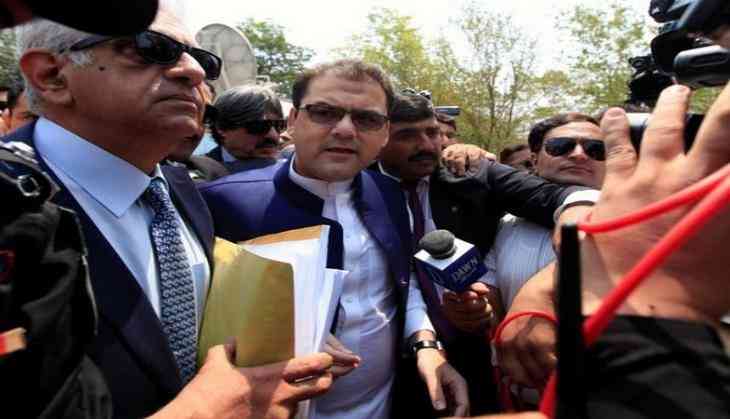 PML-N seeks explanation for inclusion of army men in JIT
Pakistan Muslim League- Nawaz (PML-N) has declared that it will be seeking an explanation for the inclusion of the Inter-Services Intelligence (ISI) and Military Intelligence (MI) members in the joint investigation team probing Prime Minister Nawaz Sharif and his children for their alleged off-shore holdings.
The party has also warned of launching an agitation against the JIT proceedings.
The PML-N leaders, who had earlier expressed their satisfaction over the formation of JIT by Supreme Court, now want its dissolution for different reasons.
"WhatsApp call (reportedly from Supreme Court registrar) for inclusion of two members (one from the State Bank and other from Securities and Exchange Commission of Pakistan), leak of Hussain Nawaz's picture facing his interrogators, JIT members' pressure tactics and question mark over the expertise of the two members of the JIT -- one each from ISI and MI - are the reasons enough for the PML-N to go for an agitation against it (JIT)," Dawn quoted Punjab government spokesman Malik Ahmed Khan, as saying.
He said that the party had challenged the inclusion of two members Amer Aziz of SBP and Bilal Rasool of SECP - in the Supreme Court and will now seek an explanation that on what grounds the ISI and MI members have been made part of the JIT.
Malik added that the party wants to know the expertise of the members of JIT.
He added that the JIT had been constituted less than 184 Civil Procedure Code but it was exceeding its legal mandate.
Malik questioned that the JIT under this law can only hold an inquiry but it is carrying out criminal investigation.
He asked why was the JIT carrying out a criminal investigation against the Sharif family, is there any FIR registered against them.
Expressing similar sentiments Punjab Law Minister Rana Sanaullah said the Sharif family also has the choice of boycotting the JIT.
He said the party workers might come on the roads against the JIT if a decision in this regard is taken by the leadership and added that he will be the front runner of this campaign.
Sanaullah argued that the JIT is not conducting impartial investigation as it is pressurising the witnesses to elicit statements against the Sharif family.
He also raised objections over the duration of probe sessions.
Sanaullah said it was inappropriate to interrogate the prime minister's son, Hussain Nawaz for long hours as he was is fasting for nine to 13 hours.
-ANI