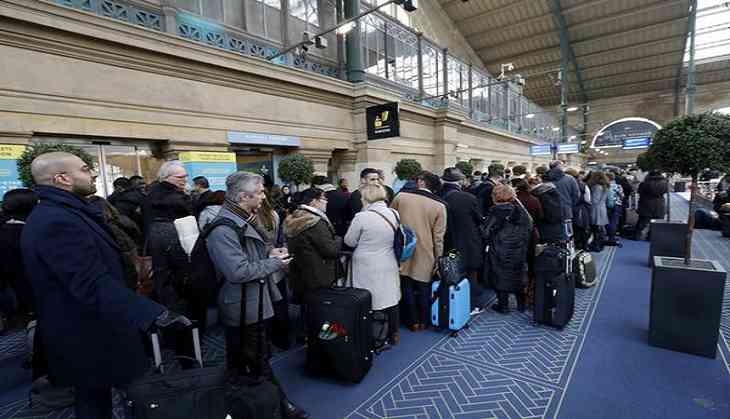 Armed police teams have carried out a massive operation evacuating Gare Du Nord, the main train station in the French capital late on Monday, searching for suspects.
Armed police personnel sealed off the area for several hours in a new security alert in Paris.
The Police did not give any official statement of the operation but the heavy police presence at the station with gun-wielding cops swarming the area recalled the kind of anti-terrorism actions.
Europe's busiest station is the terminus of a large suburban and national rail network as well as Eurostar trains from London.
"The operation was aimed at "removing doubt" and ended with no arrests, but she would not say what prompted it," Fox News reported citing Paris police spokeswoman Johanna Primevert.
France has been under a state of Emergency imposed after a series of Islamic extremist attacks.
The operation comes after a closely watched presidential election that was won by independent Emmanuel macron, who has specifically stated that ensuring France's security will be his top priority.
-ANI