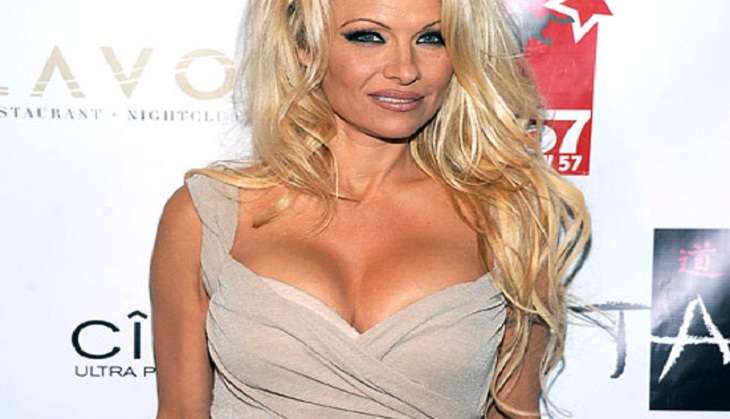 Wikileaks founder Julian Assange has found an unlikely ally in former Baywatch star Pamela Anderson.
The 49-year-old former Playboy playmate brought a wholesome vegan meal for Assange, citing concern for his health as the reason.
She told Britain's Press Association that she had brought Assange "a nice vegan lunch and some vegan snacks". Anderson has also said that she is an active supporter of Assange.
Julian Assange has sought refuge at the Ecuadorean Embassy in central London, where he has been hiding for more than four years, to avoid returning to Sweden. Sweden is seeking Assange's extradition in a rape investigation, and is afraid that his return to Sweden might in turn get him extradited to the United States, where he faces espionage charges.
"He said I tortured him with bringing him vegan food," Anderson was quoted to have said in an AP report, as she joked about Assange's displeasure at her choice of a meal.
In the meantime, rumours of Anderson having poisoned Assange with the food she brought him have also been doing the rounds.