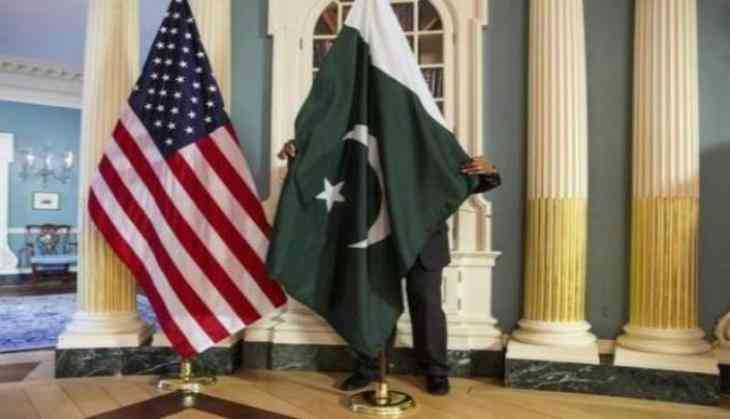 After U.S. President Donald Trump denounced Pakistan for allegedly allowing terrorists to maintain safe havens inside its territory, the United States Ambassador to Islamabad, David Hale, made an attempt to pacify the growing resentment in Pakistan, saying that the former did not blame Pakistan for the failure of the 'War on Terror' in Afghanistan.
David Hale gave an assurance to National Security Adviser (NSA) Lt. Gen. (Retd.) Nasser Khan Janjua, during a meeting in Islamabad, as he discussed the Trump administration's new strategy on Afghanistan and South Asia.
Clarifying the American stance, Ambassador Hale said the perceived misconceptions arose due to the press taking the policy apart piece-by-piece instead of interpreting it as a whole, the Dawn reported.
Hale said it was wrong to assume that the policy recommended a purely military solution, or that engagement with Pakistan had been ruled out.
The military strategy, he said, was just one piece of the policy, which espoused a political solution, the Dawn quoted a press release issued by NSA Janjua's spokesperson.
NSA Janjua told the U.S. envoy that Pakistan was taking its time to examine the U.S. policy and considering its options. He added that Islamabad would like to receive further details from the Washington.
"This notwithstanding, President Trump's address at Fort Myers was disappointing and had deeply hurt the feelings of the government and the people of Pakistan," the NSA said.
Janjua told Hale that Pakistan had been "wrongly blamed, threatened and negatively projected to the world, which was unacceptable".
"Our nuclear weapons were wrongly linked to terrorism, which was totally uncalled for. The new policy has created uncertainties and further added to the regional fragility and imbalance," Janjua added.
Meanwhile, Ambassador Hale told NSA Janjua that the U.S. government is "aware of the feelings in Pakistan" regarding the role envisaged for India in the new strategy.
He said the Trump administration was "ready to play its role in reducing tensions between the two neighbours", the NSA spokesperson said.
-ANI