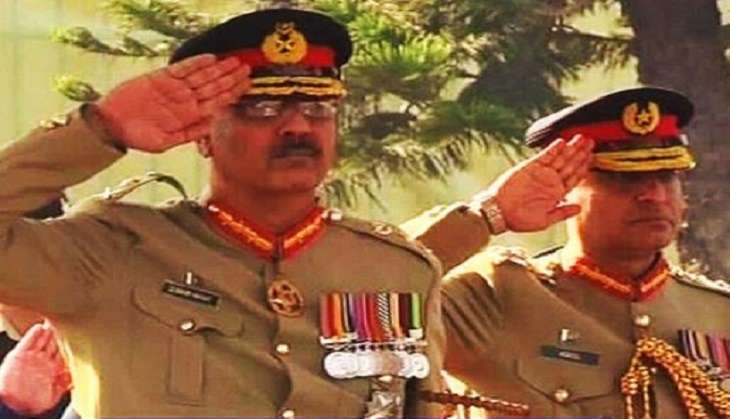 General Zubair Mahmood Hayat took over as the 17th Chairman of the Joint Chiefs of Staff Committee (CJCSC) on 28 November, from the outgoing chairman General Rashad Mehmood during an official ceremony at the joint staff headquarters in Rawalpindi.
General Hayat was presented with a guard of honour at a ceremony attended by all chiefs of staff, including outgoing army chief Gen Raheel Sharif. Incoming army chief General Qamar Javed Bajwa was also present on the occasion.
Theoretically, the CJCSC has to be the senior-most four-star officer from any of the three services - army, navy and air force.
However, since the establishment of the National Command Authority (NCA), the army has staked a claim to its leadership, because it controls the key areas of nuclear command and strategic assets.
The CJCSC is also the deputy chairman of NCA's deployment committee, which is headed by the prime minister.
Also read:Pak army chief-designate Qamar Javed Bajwa has no social media presence
General Zubair Hayat is from the artillery and was serving as Chief of General Staff (CGS) prior to taking over as CJCSC.
Given his career trajectory, General Hayat was always expected to become the CJCSC.
As a three-star general, he was previously posted as director general of the Strategic Plans Division (SPD) - which is the secretariat of the NCA - and corps commander Bahawalpur. This made him an ideal choice for the post of CJCSC, who has an almost exclusive jurisdiction over nuclear forces and assets.
General Zubair is a second generation officer. His father retired as a major general, while two of his brothers are generals - Pakistan Ordnance Factories Wah Chairman Lt. Gen. Omar Hayat and Inter-Services Intelligence DG (Analysis) Major General Ahmad Mahmood Hayat.