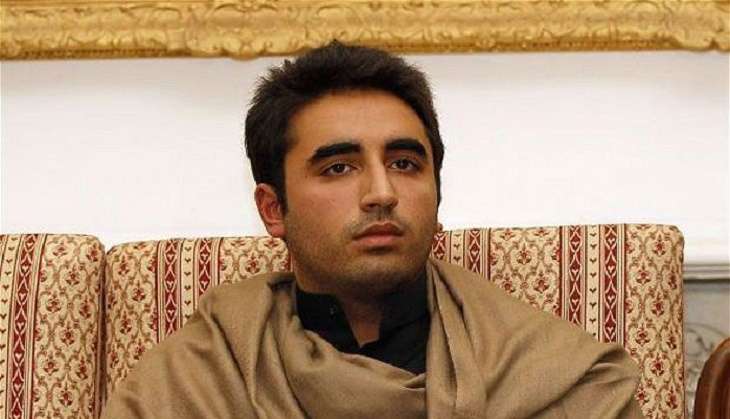 Bilawal Bhutto Zardari, the Pakistan Peoples Party chief, has warned the United States President Donald Trump and his administration against including his country in the list of travel ban nations, saying that such a move will create a "host of hostilities" between the two countries.
Mr Bilawal's remarks came as the White House is seeking to expand the list of seven Muslim-majority countries whose citizens have been barred from entering the US.
"As far as the ban is concerned, I believe it only has detrimental effects on the countries it has included and if that is extended to Pakistan it will create a whole host of hostilities," Mr Bilawal told a Washington audience on Monday.
Also Read:Donald Trump taking steps to defeat ISIS: White House
He was responding to a question on whether Pakistan can be included in a list of seven nations as per an executive order signed by US President Donald Trump last week.
Mr Bilawal said including Pakistan in such a list "would also be a very negative indicator that the United States is turning away from those very ideals that it stood for", adding that, "I hope that this is not the new normal." He said there was a lot of uncertainty and externally about what the future policies are going to be and he would like to hold on to the wait and see approach.
The alleged Muslim ban "seems to be extremely controversial decision" of the current Administration, added the Pak leader.
Also Read:Donald Trump's immigration ban order to be troublesome for Indian immigrants
"For my generation as a progressive Muslim in the world it is really discouraging to see countries responding to the fear of the other in such a way. We have learned through history that this is not the way to deal with such issues," he said.
"It is very discouraging for those out there in the Muslim world fighting radical extremism because people (put) their lives on the line on a daily basis to do so, to fight for what they believe in, not Americans ideals or freedom," he added.
The Pak leader also addressed a think tank in Washington and said that Pakistan Army is determined to eradicate terrorism from the country.
"Pakistan's role and sacrifices in the war against terrorism cannot be ignored," Bhutto added.
--With PTI inputs