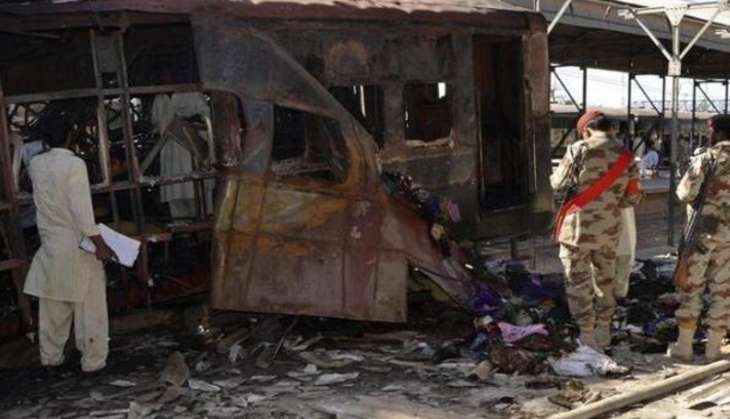 At least four people were killed and over 16 others left injured when two bombs targeted a train in Pakistan's restive Balocistan province, on 7 October. The blasts hit the Rawalpindi-bound Jaffar Express.
Police said the bombs were planted on the track and exploded in a span of 20 minutes."Four persons were killed and 16 others injured in the attack," said a police official.
Balochistan Chief Minister Nawaz Sanaullah Zehri condemned the attack and ordered the provincial police chief to arrest the culprits.
No one claimed responsibility for the attack.
Baloch separatist, who want autonomy, often target official property in the province.
Jaffar Express was also targeted in January in Mithri area of Balochistan's Sibi district and bombing damaged two of its carriages.
--PTI