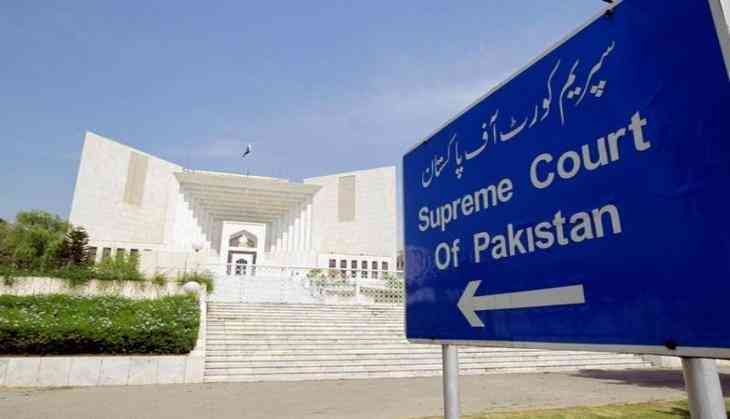 The Pakistan Supreme Court on 15 June deferred the announcement of its ruling on video recording of interrogation of witnesses by the Panamagate joint investigation team (JIT).
On Wednesday, the three-judge special implementation bench, headed by Justice Ejaz Afzal Khan, had adjourned its proceedings for Thursday on video recording of interrogation of witnesses and concerns expressed by the JIT over impediments being created in its way by some government institutions, reports the Dawn.
On Thursday Justice Khan, addressing Attorney General (AG) Ashtar Ausaf, observed that the court had been told that the JIT members were not available today as were busy interrogating Prime Minister Sharif at the Federal Judicial Academy.
The AG was required to inform the court about his response after looking into a JIT application highlighting impediments in their way by tampering with documents by the government institutions.
The court has decided to take up the matter again on Monday when it is expected to announce its reserved order to determine should video recording of witnesses during interrogation be done away with or allowed to continue.
The judgment was reserved in the wake of a rejoinder by Prime Minister's elder son Hussain Nawaz, disputing the JIT's reply on the leak of his picture and seeking a directive for immediate cessation of video recording of testimonies since it amounted to signing of the statement by the witness, which otherwise is not approved by the relevant law.
-ANI