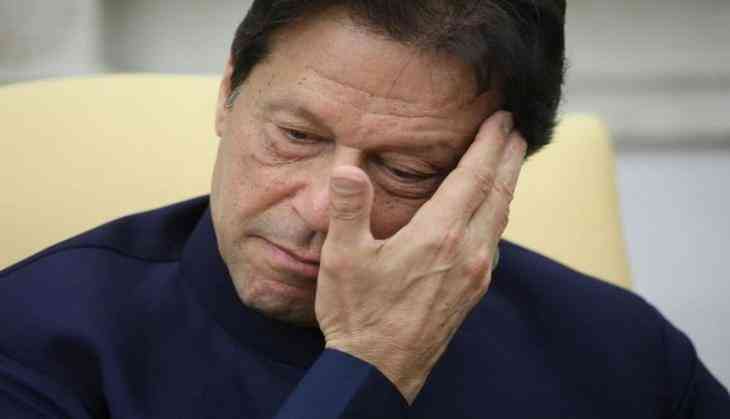 Pakistan always hit the headlines for its relations with India and also blamed for spreading terrorism across the world. Once again Pakistan grabbed the headlines not for any controversy but because of Pakistan Prime Minister Imran Khan.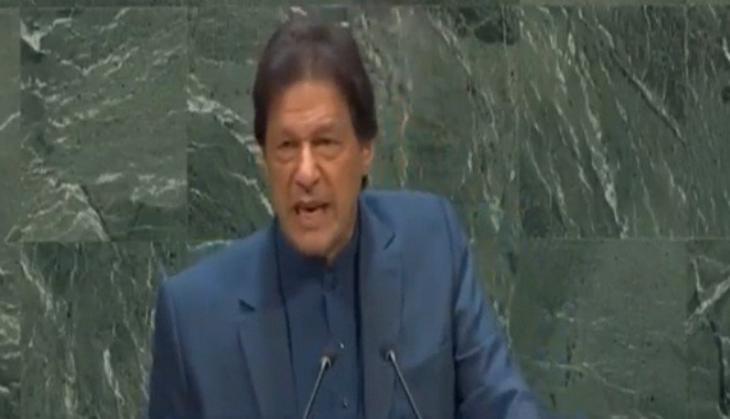 Recently, a video was shared by Pakistani journalist Naila Inayat on Twitter, in which Imran Khan was talking about trees and greenery. During his speech, Imran made a wrong Science fact on trees producing oxygen.
In the 15-second video clip, Pakistan PM can be heard saying that "Trees produce oxygen at night."
Naila Inayat the video with a caption and also called PM Imran as Einstein Khan: "Trees produce oxygen at night: Einstein Khan."
Don't believe us? Hear it from your ears.
Check out video:
Trees produce oxygen at night: Einstein Khan. pic.twitter.com/Kqb3ODLySY

— Naila Inayat नायला इनायत (@nailainayat) November 27, 2019
The video begins with a statement that "70 feesad jo green cover tha, vo kum hua, 10 saalo ke andar. Uske natayaj to aane the, kyunki drakht hawa ko saaf karte hai, oxygen dete hai raat ko. Carbon dioxide ko absorb karte hai. (70 per cent of the green cover has been cut down in the last decades. We will have to face the repercussions of that because trees clean the air, they give out oxygen in the night. The trees also absorb Carbon dioxide.)"
After this video surfaced the Internet, netizens bursts into laughter and shared, comment & liked the video on Twitter.
Check out Tweeple reactions:
November 27, 2019
November 27, 2019
Chalo.. Photosynthesis at night..!!
What a wonderful news..!!
Nobel prize to Im the Dim..
Congratulations Pakistan..

— अक्षिणी.. 🇮🇳 (@Akshinii) November 27, 2019
He was in oxford for Graduation. But in 7th he was in Madarasaa so he didn't study biology 😂

— Vaibhav (@Vaibhav4real) November 27, 2019
Ho sakta hai Japan - Germany ke border par jo trees hain usme se nikalta ho. 😁😁

— krishna (@Fantastic446) November 27, 2019
Please, don't underestimate the power of Imran Khan who is a champion of Naya Pakistan. If he says, trees produce Oxygen in Night, it means, they produce in Naya Pakistan.

— Veengas (@VeengasJ) November 27, 2019
True..👍☺☺..that's why our ancestors taught us to worship and created so much fear in us that anyhow we never ever dare to cut Pipal tree at any cost..they were very clever in teaching us lessons for future & protection of nature.☺☺

— Pratap S Sisaudia (@PSisaudia) November 27, 2019
. @ImranKhanPTI

I have great respect to you being
an Oxford graduate !!
See my son's , grade 7, biology lesson !!! pic.twitter.com/Gn2qHGvcsh

— JayasreeVijayan (@JayasreeVijayan) November 27, 2019
What's your view on Pak PM Imran Khan's knowledge about trees giving oxygen at night? Comment...
Also Read: US advocacy group urges Pak PM Imran Khan to reopen Khokhrapar border with India