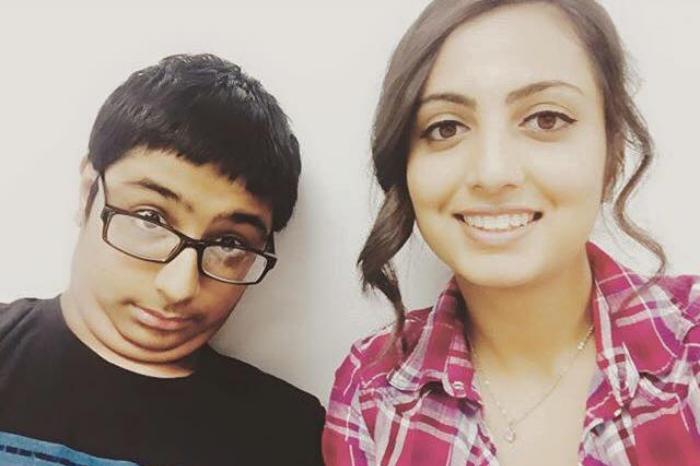 In another incident of racial discrimination in US, a 12-year-old Sikh boy in Texas was sent to jail for making a joke about carrying a bomb in his backpack to his classmate.
Armaan Singh Sarai was kept behind bars for three days before being released on 14 December. His cousin Ginee Haer posted about the incident on social networking site Facebook.
Here's what her now viral post reads:
"Sarai was born and raised in Texas by a loving Sikh family. In his spare time, he loves spending time with his family, watching tv, and playing video games.
In his family, are his mom, dad, two sisters and a brother who love him more than life, after all he's the baby in the family. His family moved to Dallas, Texas about three to four months ago, and being the new kid wasn't that easy for him.
It made it especially hard since he isn't able to get out much, due to a heart condition he was born with. The heart condition has led him to having three open heart surgeries, and he isn't able to do a lot of extra curricular activities."
Haer wrote that a 'bully' accused Sarai of carrying a bomb in his backpack on 11 December. The school principal called the police without even investigating the matter or notifying his parents.
"They started calling every police department in the area, only to find out he was sent to a Juvenile facility. They kept him held behind bars for three consecutive days, before finally releasing him on Monday, December 15th," she wrote.
This goofball on the left in this picture is my 12 year old cousin, Armaan Singh Sarai. He was born and raised in Texas...

Posted by Ginee Haer on 15 December 2015
Also Read: Elderly Sikh man labelled 'Bin Laden' by co-passenger on flight