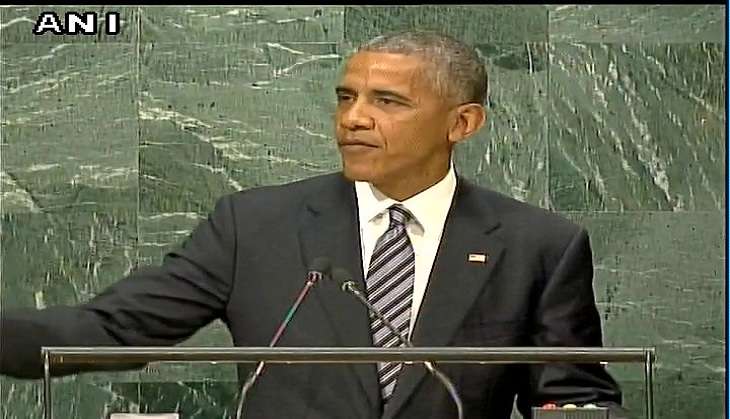 On 20 September, US President Obama addressed the 71st Session of the United Nations General Assembly at New York, the last time he spoke at the UN in his capacity as President of the United States.
President Obama talked about the need to reject fundamentalism, and instead, embrace tolerance by ensuring that human beings maintain their respect for one another. He also stressed on the need to discard the old-fashioned way of thinking.
"The world is too small, we are all too packed together to be following the old ways of thinking," he said.
"I believe in a liberal political order that's built not just through elections & representatives of government. Surely religious tenets can be followed while teaching kids science and maths and not intolerance, but also through respect for human rights, civil societies, independent judiciaries and the rule of law", added President Obama.
Speaking about the Paris Agreement, he said that although it gives us a framework to act, there is a need to scale up our ambitions.
He also touched upon the worldwide refugee problem, saying that we need to have empathy for those innocent men, women and children who had to flee their homes, and everything they love.
"Many nations are doing a lot for refugees, but many nations can do a lot more," President Obama said.