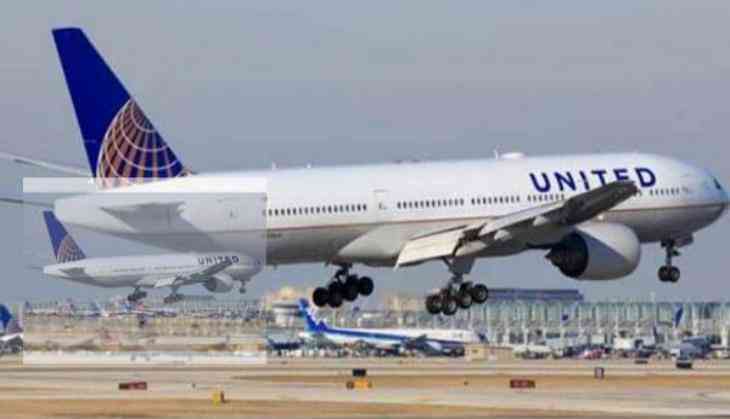 Now United Airlines misbehaves with Chinese tennis star!
The United Airlines is again in news for wrong reasons. This time Chinese female tennis player Zhang Shuai has accused the airlines' staff of insulting her on a journey.
The airline was recently in hot waters for brutally dragging a passenger off a plane.
In images now seen worldwide, a passenger was forcefully removed and bloodied in the process, the entire event captured on video by passengers and posted on social media.
In a Facebook post, Shuai shared her experience at the departure gate on United Airlines flight UA735 from Tampa, Florida, to Washington on Thursday morning.
She said that a staff member told her that her tennis bag exceeded the maximum size allowed in the passenger cabin, took it away without her permission and tagged the bag with a check-in tape.
"Customer service of United Airlines staff was so so so terrible! I was at the gate waiting for my flight UA735 from Tampa/St. Petersburg to Washington-Dulles on my way back to Beijing. At the gate, a UA female staff (see the lady in the pictures) said my tennis bag exceeded the maximum measurement size and took away my bag without my permission (sic)," read the post.
The Chinese tennis star further added: "When I took out a shoulder bag from the tennis bag, she said I now have 3 carry-ons and only 2 are allowed! So I put the shoulder bag back into the tennis bag, but she claimed the bag now is too big! I started with 2 carry-ons, one tennis bag and one backpack, both of which fit into the measurement scale for carry-on bags, but she refused to let me board with the tennis bag (sic)."
Shuai claimed that the staff member even manually stretched out and fully expanded her tennis bag so that it would appear to exceed the maximum length of a carry-on, and she took a photo of it as proof that it doesn't meet the size requirement.
"While I was sitting in the waiting area of the gate, again without my permission, she walked over and took away my tennis bag and tagged it with a check-in tape! She even physically grabbed my passport and boarding passes from my hand. When I attempted to take back my passport and boarding passes and asked her not to touch my personal belongings, she fiercely responded 'Don't touch me!' This UA staff was so aggressive in the process that my boarding pass was torn apart into 2 pieces!" said Shuai's post.
-ANI