It's Queen Elizabeth's 90th birthday.
To mark this special day, Her Majesty (HM) posed with the youngest royals in the family. The Buckingham Palace has released a picture of the queen, surrounded by her two grandchildren and five great-grandchildren.
In honour of one the world's most beloved monarch, here are nine facts about the royal mother:
1. Her love for dogs is legendary! According to the Royal Family's official website, "The Queen has owned more than 30 corgis during her reign, starting with Susan who was a present for her 18th birthday in 1944. A good proportion of these have been direct descendants from Susan. Her Majesty currently has four corgis - Pharos, Swift, Emma and Linnet."
She even created a new breed of dog called 'Dorgi' when one of her corgis mated with Princess Margaret's dachshund. There have been 8 dorgis - Tinker, Pickles, Chipper, Piper, Harris, Brandy, Cider and Berry.
Also Read: Check out these rare photos of Britian's longest-reigning monarch
2. The Queen loves Downton Abbey.
According to
People
, the monarch watches the show with a keen eye and and "relishes spotting things that may be amiss".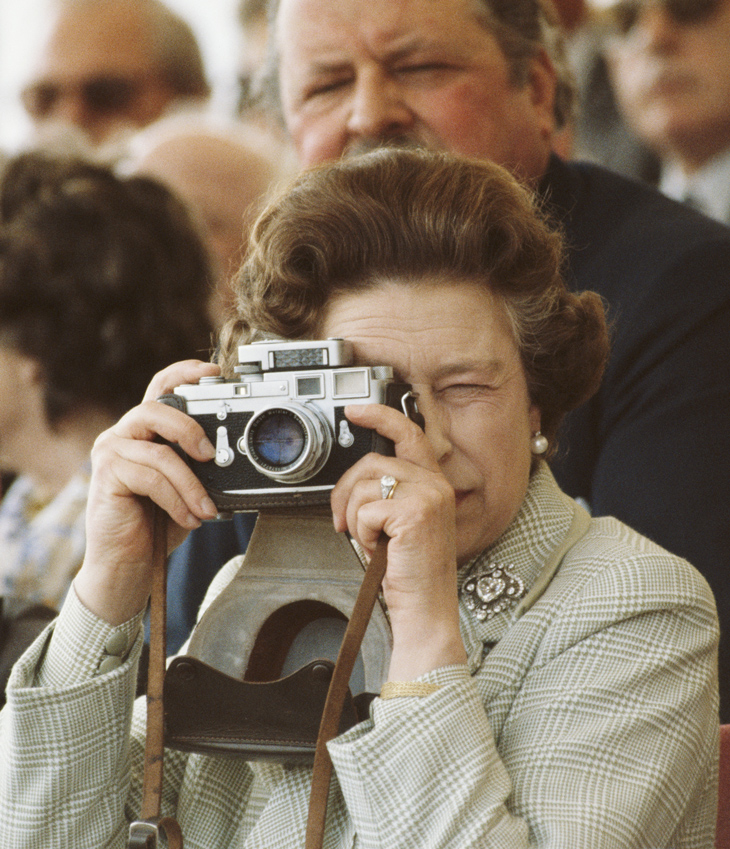 WINDSOR, UNITED KINGDOM - MAY 16: Queen Elizabeth II At The Windsor Horse Show. She Is Taking Pictures Of Her Husband With Her Leica M3 Camera, Wearing Her Engagement Ring And The Cullinan V Diamond Heart Brooch. (Photo by Tim Graham/Getty Images)

3. HM has a keen interest in photography. A tweet posted by the British Monarchy states, "The Queen is a keen photographer and enjoys taking photographs of her family."

4. She is the first royal monarch to open Buckingham Palace doors to the public in 1993.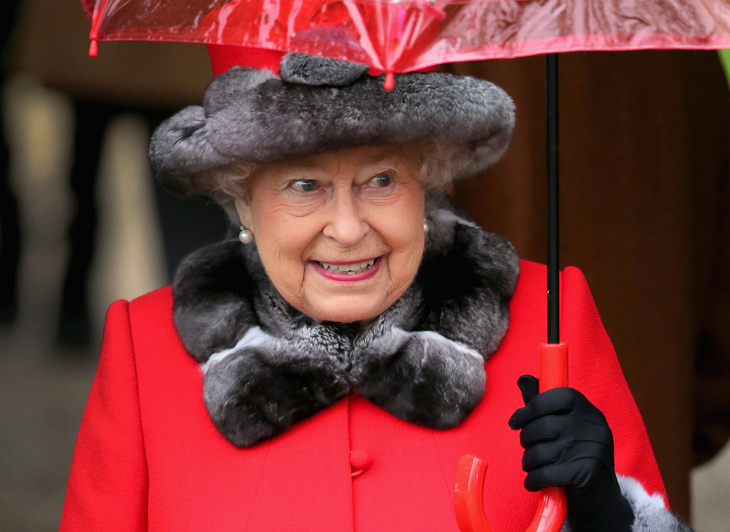 Queen Elizabeth II attends a Christmas Day church service at Sandringham on December 25, 2015 in King's Lynn, England. (Photo by Chris Jackson/Getty Images)

5. According to the Independant, "Each morning, the Queen's breakfast table is laid out with cornflakes and porridge oats in Tupperware containers, yoghurt and two kinds of marmalade - light and dark."

6. As per the Queen's cousin, Margaret Rhodes, her alcohol intake never changes. She always takes a gin and Dubonnet with a slice of lemon and a lot of ice, before lunch. Next, she take wine with lunch and a dry Martini and a glass of champagne in the evening.

7. The monarch is an Ali G fan. In fact, she can do some funny impressions of the British comedian, informed Princes William and Harry in an interview.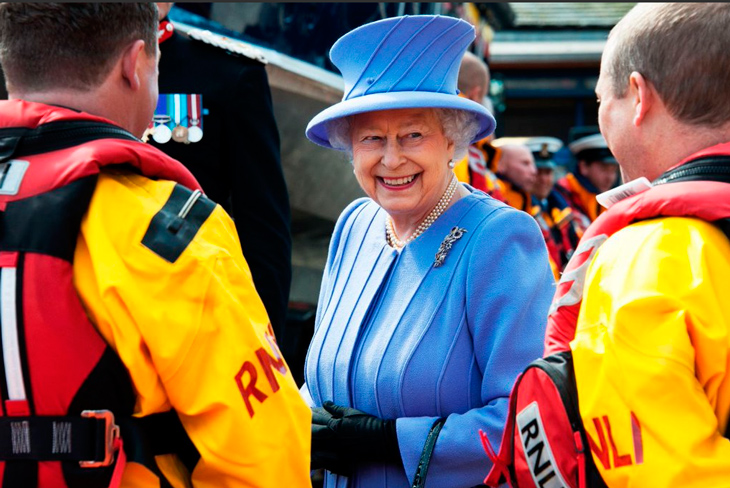 To mark the #Queenat90, we'll spend today celebrating our Patron's commitment to our people. PHOTO CREDIT: British Monarchy /Twitter

8. The Queen Mother happens to be fifth longest serving British monarch. She also became the first reigning Sovereign to have a child since Queen Victoria, after giving birth to Prince Andrew in 1960.

9. The monarch has visited about 117 countries, posed for 139 portraits and given thousands of speeches. But she has never appeared for an interview, states the AFP.