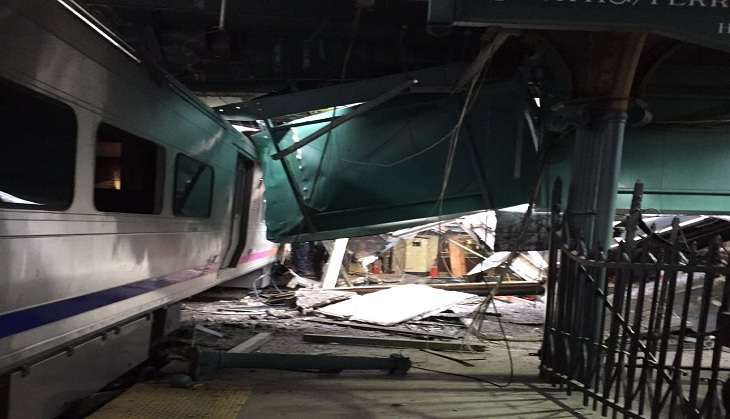 On 29 September, tragedy struck at New Jersey, as a transit commuter train crashed into the Hoboken terminal during rush hour. Preliminary reports suggest that major structural damage has been caused, and there may be multiple casualties.
While there is no confirmation regarding the extent of injuries yet, preliminary reports indicate that there could be approximately 100 victims, reported RT.com.
Area hospitals have been mobilised to receive casualties.
The accident occured shortly before 9 am local time. The cause of the accident has not yet been ascertained.
Photos from the scene of the accident show that the train collapsed a part of the station's ceiling, and also took out several columns as it crashed into the terminal.
Further details are awaited.