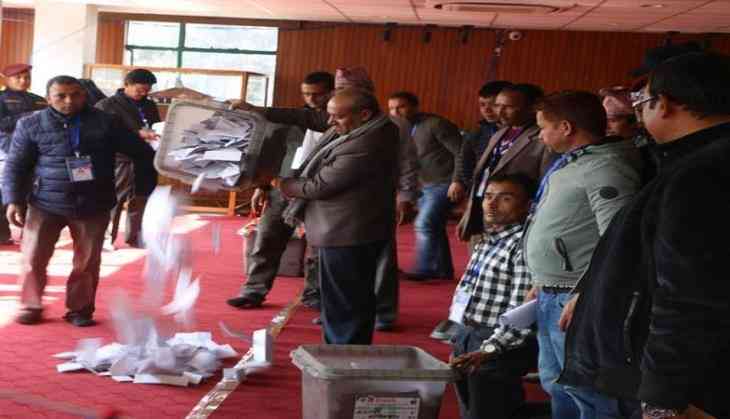 The counting of votes after the historic Parliamentary and Provincial Council polls has started in Nepal.
As per the data from the Election Commission, the vote counting of the Mustang, Manang and Rukum East, on the basis of First Past the Post has been completed and the counting of votes on the basis of Proportional Representation (PR) is set to start soon.
The counting of votes of the districts, which successfully held the election on November 26, kick started after the completion of the second round of polling held on Thursday.
The counting of the votes for the second phase of polls started on Friday.
"The ballot boxes from the 45 districts, which held the election on Thursday having 128 seats for the House of Representatives and the 256 seats for the provincial councils are being brought to the Chief Election Officers Officer and the Office of the Election Officer and has reached the final stage," a statement of the Election Commission said.
According to the preliminary reports, the Leftist alliance of the Communist Party of Nepal- Unified Marxists Leninist (CPN-UML) and the Maoist Center is taking the lead with the Nepali Congress following it.
The final result is expected lately by 25 December.
-ANI