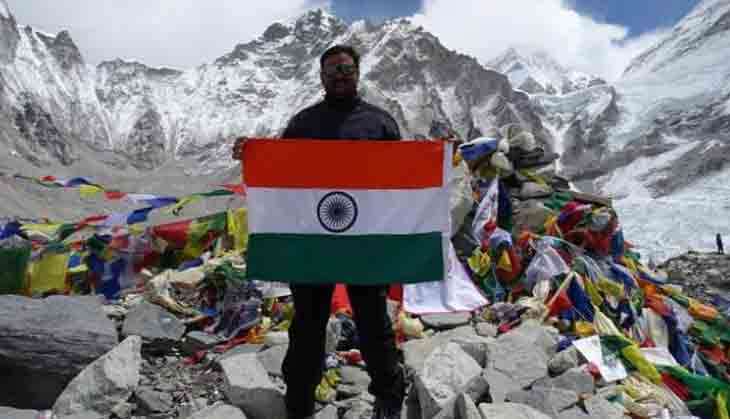 The Nepal government has imposed a 10-year-ban on a police constable couple who claimed to have scaled Mount Everest in May.
The couple, Dinesh and Tarkeshwari Rathod, who are constables posted at the Shivajinagar headquarters of Pune city police, held a press meet in Kathmandu in June this year. At the press meet, the Rathods claimed that they had scaled the world's highest peak on 23 May and claimed to have become the first Indian couple to do so.
Immediately after the press meet, Pune-based mountaineer Surendra Shelke approached the police and alleged that the couple's story did not add up. "Our suspicions were first aroused owing to the time lag between the day the Rathods claimed to have reached the summit (23 May) and their press conference announcing their achievement (5 June)," he told The Hindu.
"This means the probe ordered by Nepal government has confirmed the two had lied about scaling Everest... This is indeed shocking. The couple have tarnished the image not only of police force but of the whole country," the Indian Express quoted Pune police commissioner Rashmi Shukla as saying.
Shukhla told the daily that the couple has been absconding since Pune police initiated a departmental inquiry against them.
To add to the confusion, mountaineer from Kolkata Satyrup Siddhantha alleged that the couple had photoshopped photos of his 21 May climb.