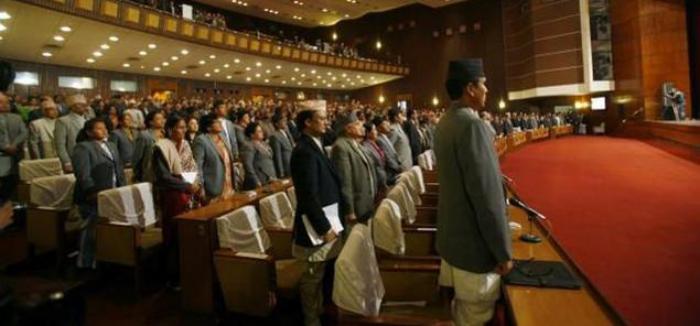 The Constituent Assembly of Nepal, on 14 September, voted for the draft of their new Constitution and rejected the idea of a Hindu state. Nepal had become a secular state in 2006 after monarchy was abolished.
The proposal to make Nepal a Hindu state again was pushed by the National Democratic Party of Nepal and was rejected by two-thirds of the members in the Assembly.
After the decision was taken, violent incidents surfaced as protesters gathered outside the Assembly and clashed with the police. The police, in turn, used water cannons and lathi-charged them.
Various aspects of the draft have seen similar protests in South Nepal in the last few weeks. At least 40 people have lost their lives in these clashes and security has been beefed up in capital Kathmandu.
Nepal's population comprises 81 per cent Hindus according to the 2011 census. Buddhist and Muslims are the other two major communities with a 9 per cent and 4.5 per cent representation, respectively.