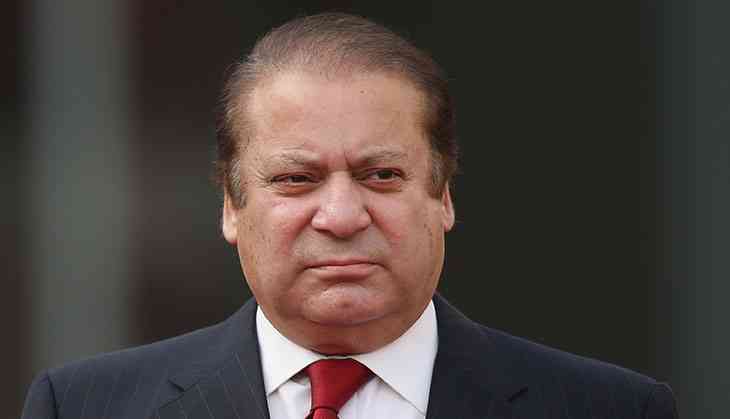 The value of assets owned by Prime Minister Nawaz Sharif and Pakistan Tehreek-i-Insaf (PTI) chairman Imran Khan continued to decline for a second consecutive year, dipping below the level they stood at in 2013, according to the statements of assets of the lawmakers, released by the Election Commission of Pakistan (ECP) on Thursday.
The prime minister owned assets worth Rs.261.6 million in 2012, but that saw a six-fold increase and reached Rs 1.82 billion in 2013 - the first year of his third stint as the country's chief executive, making him a declared billionaire for the first time. In 2014, his assets crossed the two billion-mark, but in 2015 declined slightly to Rs.1.96 billion. Earlier in 2011, he owned assets worth Rs. 166 million, reports the Dawn.
According to the statements of assets, the value of his assets has further declined to Rs 1.72 billion in the year that ended on June 30, 2016.
The prime minister continued to receive colossal remittances from his elder son Hussain Nawaz in the past four years. The latest statement shows he received Rs. 234 million from his son in 2016.
Sharif owns a Toyota Land Cruiser gifted to him by an unspecified individual, as well as two Mercedes cars.
The house he lives in is owned by his mother and he has multiple foreign and local currency accounts, huge swathes of agricultural land and investments in industrial units such as sugar, textile and paper mills.
Sharif declared in 2015 for the first time ownership of birds and animals worth Rs. 2 million, which are valued at Rs. 5 million.
The Sharif family's estate in Raiwind is priced at Rs 4 million, while his property in Lahore's Upper Mall area is said to be worth over Rs 250 million.
Meanwhile, Imran Khan owns assets worth over Rs 1.4 billion, indicating a whopping increase over the last five years, from a meagre Rs. 22.9 million in 2012, when he also had liabilities worth Rs. 0.38 million.
In 2013, the worth of his assets was Rs.14 million, which grew to Rs.33.3 million in 2014. He then became a billionaire in 2015, placing the value of his assets at Rs.1.33 billion.
The value of his residence in Banigala is Rs. 750 million and is declared as a "gift" with the ECP.
Khan's family home in Lahore's Zaman Park area has been priced at Rs. 29 million. The PTI chief has also invested over Rs. 40 million in various schemes.
-ANI